This year's AHR Expo will be 10% larger than last years and host 380 additional new exhibitors, including Wintac Software. It's certainly a show of grandeur that you won't want to miss!
The AHR Expo is the only exposition specifically for the HVACR industry of this magnitude and is known as the World's largest HVACR Marketplace. This year, more than 60,000 visitors and exhibitors from 150 different countries will gather at McCormick Place in Chicago, IL from January 26th – 28th.
The Expo is designed to introduce and educate anyone in commercial, residential, industrial or institutional HVAC segments on the latest, most innovative products on the market. This year, hundreds of products will be introduced that have never been seen before. Whether you're looking for new suppliers, to learn about new technology, inquire about specific products or for business management software, the 2015 AHR Expo will have what you're looking for.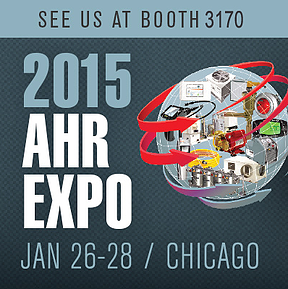 This year, Wintac Software will be exhibiting at the shows designated HVAC software center, located in the North Hall of McCormick Place. The Software Center will host the industry's leading providers for both off-the-shelf and customized business management solutions and will attract over 12,000 visitors. The Software Center is a great resource for HVAC contractors, business owners and field technicians looking to evaluate and compare multiple software solutions.
If you're looking for an intuitive All-in-One solution that your company can feel safe with, stop by the Wintac Software booth #3170 for a live, personalized product demo, to speak directly with our company experts and get exclusive insight on what we're working on in 2015.
Want to attend the AHR Expo? Register here before it's too late! If you've already registered, make sure you download the official AHR Expo App to make the most of your time and be sure to add booth #3170 to your itinerary.