Take our word for it, there is a better way to manage your customer database than with paper files and a filing cabinet, a Rolodex, or CRM software. It is 2019 and Business Management Software is the ONLY solution to become truly organized and when you're organized, your customers take notice.
Here's how software helps HVAC businesses deliver better customer service:
Software Allows You to Record Detailed Customer and Service History Records
Software that features a digital customer database changes the ways in which you communicate and relate to your customers. Storing each customer's contact information, service history, service contracts, notes and preferences in a centralized, searchable database paves the path for you to take your customer service initiatives to the next level.
Benefits to having all this information in one place include:
Being able to email customers who are due for service or to renew their contract
Being able to schedule all your customers repeat services in advance and never touch them again
Being able to input notes and special instructions into job details for your techs out in the field to follow
Being able to turn any work order into an invoice or proposal, on the spot
Being able to bring up and drill down into any customer's service history for an easier, faster diagnosis
Readily available customer records will allow your technicians to work more efficiently and your customers will be satisfied when they don't need to call you back for the same issue twice.

Software Allows You to Know Your Customers' Needs Better Than They Do
If there's a filing cabinet filled with service agreements in your office, it's probably really hard to stay on top of terms of service and renewal dates for all of them. We're actually wondering how you would even begin to prioritize and organize them? If you don't either, then HVAC software will definitely simplify the process for you.
When you get into the office in the morning, software, such as Wintac will alert of what is going on for the day where you'll be able to see who is due for service and which contracts are expiring that day. If you want to see what percent or how many of your customers are expiring that week, month or for the quarter, running a quick report to pull this information is also an available option.
Software that helps you stay up-to-date on your PM's will demonstrate to your customers that your business can uphold its end of the deal and deliver on promises. Furthermore, software that alerts of when it's time to talk to your customers about renewing their service agreements will help you be more proactive about retaining current customers.
Software Helps You to Arrive on Time For All Your Service Calls
It's impossible to deliver good customer service if your technicians don't show up for a scheduled service call, or if they arrive late. Apps such as Google Calendar make scheduling jobs easier than it would be to do by hand but they still can't alert you of any scheduling conflicts or errors like software can. While scheduling apps have their benefits, functionality and ease of use fall short when compared to HVAC specific scheduling software.
Drag and drop along with color-coded scheduling and dispatching features allow you to quickly and easily see what's going on for the day, how many jobs each of your techs has, how many they have completed, and where you could schedule a new job, without losing sight of who you would need to reschedule and when work order changes are made in the office, information in real-time is pushed to techs in the field. This allows your techs to stay-up-to-date and informed on where they're going next without needing to call back to the office to check in after every job. They'll also be able to update progress on each job status so the office manager(s) will know at a glance of the schedule, how far away each tech is from completion.
Built-in scheduling and dispatching tools that are a staple of most business management solutions, create many workflow efficiencies and for improved communication between the office and field-technicians. Your customers will be pleased when you arrive within your projected window and not later than anticipated.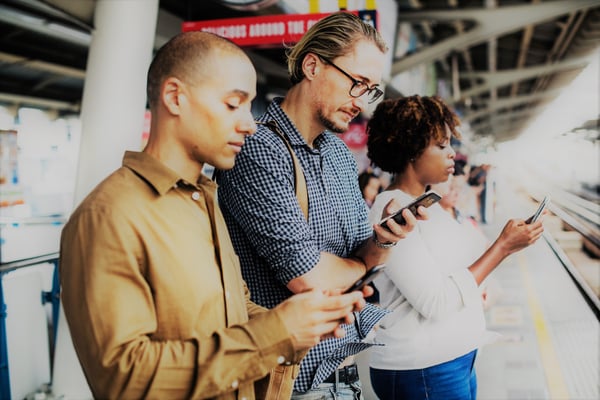 Software Allows You to be Prepared for Anything
Inventory management can be challenging without a system in place to keep track of what's available. If you're trying to accomplish this in Excel, you've probably realized that your records are not always accurate and that it's quite time consuming.
Business management software allows you to:
Track on-hand stock levels in multiple warehouses and vehicles
Track pricing from an unlimited number of vendors for each inventory item
Automatically generate vendor purchase orders based on minimum and optimal stock levels
Attach pictures, documents, and spreadsheets to any inventory item for easier look-up
Additionally, as your field techs deplete the inventory in their service vehicles, mobile management will allow them to reorder supplies on the fly. Better inventory management will prevent jobs from being delayed, rescheduled or completed at a later date for not being prepared. This means that you'll get paid sooner and your customers will be more satisfied as their needs are being met faster.
To sum things up, software helps you become your customer's go-to contractor for all their HVAC needs, especially if the software is designed specifically for HVAC/R businesses like yours as it helps you to be more responsive, more productive and better prepared to meet your customer's needs on short notice. So, what are you waiting for? Give us at call at 847.426.6000 today and see how our software can help you deliver better customer service!
For more weekly information, tips and insights within your industry subscribe to our blog, here!