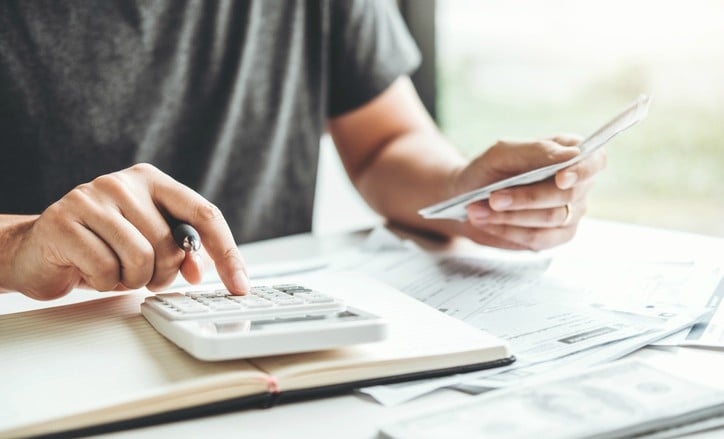 The COVID-19 crisis has hit businesses hard. Beyond its devastating impact on people's health, it's punched a hole in field service businesses' profits. Luckily, there are resources available to help stop the financial bleeding and boost your business's bottom line.
Not sure what financial resources are available to your business? Read on. We're here to help you sort through the unknowns and track down the right financial support to get you past the pandemic's economic difficulties. Here's a look at the funding that's out there, and how to get the most out of COVID-19 financial relief programs.
What Resources Are Available to Field Service Businesses?
The last few months have been a whirlwind of announcements, panic, and responses. In all the pandemonium, it's been hard to keep track of the resources that are available. Here are some popular financial programs that your business can tap into:
PPP
The Paycheck Protection Program (PPP) was designed to help businesses avoid those major labor cuts that could cause the economy to spiral. It's a program, run through the Small Business Administration (SBA), that provides forgivable loans. The main focus of the PPP is to help organizations minimize furloughs, downsizing, and rehiring.
In order to have your PPP loans forgiven, you need to keep employees on board and use the money on specific parts of your business, including:
Payroll
Rent
Utilities
Mortgage interest payments
In addition to these spending stipulations, there are some important details to keep in mind if your business has secured PPP funding. Here are some things to remember:
Your payroll must be greater than or equal to 75 percent of the loan.
You can spend the remaining 25 percent of the funds on rent, utilities, and interest on other debt incurred before Feb. 15, 2020.
Need more advice on managing PPP funding? There are webinars for field service companies that walk you through exactly how to secure and manage PPP money.
CARES Act
The Coronavirus Aid, Relief, and Economic Security (CARES) Act is an economic relief package that Congress passed in late March. It set aside more than $2 trillion for U.S. workers and businesses. It builds on the PPP and includes extra funds for U.S. companies. In addition to extending the PPP, the CARES Act provides the following:
Payroll tax deferrals
Payroll support funding
Loans
An employee retention credit
Like with the PPP, a great first step in picking up and managing CARES Act resources is diving into CARES Act webinars that are designed for field service businesses.
Economic Injury Disaster Loan
The Economic Injury Disaster Loan is another financial resource set aside to offset the economic effects of COVID-19. The program lets you apply for a cash advance, up to $10,000, that can be forgiven.
The funding was created to help businesses that have lost revenue because of the COVID-19 pandemic. It includes working capital loans of up to $2 million for temporary revenue losses.
Main Street Lending Program
The Main Street Lending Program was set up by the Federal Reserve to boost lending to businesses that were on solid financial ground prior to the COVID-19 crisis. The lending program is run through three branches:
Main Street New Loan Facility
Main Street Priority Loan Facility
Main Street Expanded Loan Facility
Here are some important features field service businesses should keep in mind when considering the Main Street Lending Program:
Loans are not forgivable.
Funding spans a four-year term and can include a one-year deferral.
The program uses a secured overnight financing rate (SOFR).
FFCRA
The Families First Coronavirus Response Act (FFCRA) is built to help employees who get sick with COVID-19. Essentially, it ensures that when your employees get sick, they're covered financially if they need to miss work.
The FFCRA provides businesses with a refundable credit to put toward paid sick leave. With a total funding pool of $8.3 billion, it guarantees paid sick leave for employees of businesses that qualify. Most businesses qualify if they have fewer than 500 employees.
Generally, if your company is eligible, your employees could gain access to the following:
Two weeks of paid sick leave at your company's regular pay rate
Two weeks of paid sick leave at two-thirds of your company's regular pay rate
Paid expanded family and medical leave for up to 10 weeks at two-thirds of your company's regular pay rate
What You Need to Do to Secure Funding
In order to secure funding from COVID-19 financial relief programs, you'll need to connect with a lender. Even though most applications are pretty straightforward, you'll want to have supporting documents on hand to back up your application.
As a general rule, the more data you have, the better. Here are a few examples of what you might need:
General wages
Healthcare costs
Cash wages
Separation pay
State taxes
A list of high-cost deductions
As a rule of thumb, it's a good idea for field service businesses to work with their implementation team or pull data from their field service management software platform prior to heading to the bank. This will make it easy to secure funding on the first try.
Tips for a Smooth Financial Relief Process
COVID-19 is dumping enough stress on business owners without those added holdups in the financial relief process. Here are some tips to help you secure funding with fewer frustrations:
1. Follow the rules
Make sure you read through the funding rules as you're spending money. Otherwise, you may be stuck paying back money that could have been forgiven. Before you start spending, double-check to make sure you aren't accidentally using money in a way that puts your business in jeopardy.
2. Rely on data
Data should inform your spending decisions, and it should help you decide which financial resources your organization will benefit from the most. For instance, if you're applying for a CARES Act loan, make sure you're measuring payroll figures before you ask for funding, as well as throughout your loan spending process. In addition to keeping your company compliant, gathering data about labor costs will make it easier to set up spending goals and measure those service metrics that fuel your company's growth.
3. Lay out a clear implementation process
It may be tempting to spend money in a reactionary way—plugging the holes the pandemic has poked in your business. However, it pays to start out with a spending plan. While you're waiting for relief money to arrive, connect with your team and develop a plan for spending money before you act. This simple planning step will help you focus your funds, and it will protect you from disqualifying your business from forgiveness.
4. Keep thorough records
The more you track spending, the easier it will be to recover money or backup loans. If you use software to record your spending, you'll be in a prime position for forgiveness or easier repayment.
5. Set up spending reports
Before you touch a penny, make sure your spending is trackable and organized. Work with support teams to set up things such as general ledger (GL) codes. By labeling the money you pay out and receive, your team will be ready to create reports quickly, without having to deal with extra data entry or sorting.
Access the Resources Your Business Needs
We're living in unprecedented times, but there are ways to adjust to COVID-19's impact. Going forward, the businesses that tap into resources and keep their teams ahead of the game will come out of this crisis stronger than ever.
Looking for more tools to set your field service business up for long-term success? Visit Davisware's new resource center for everything your business needs to get through the pandemic and thrive in the future.