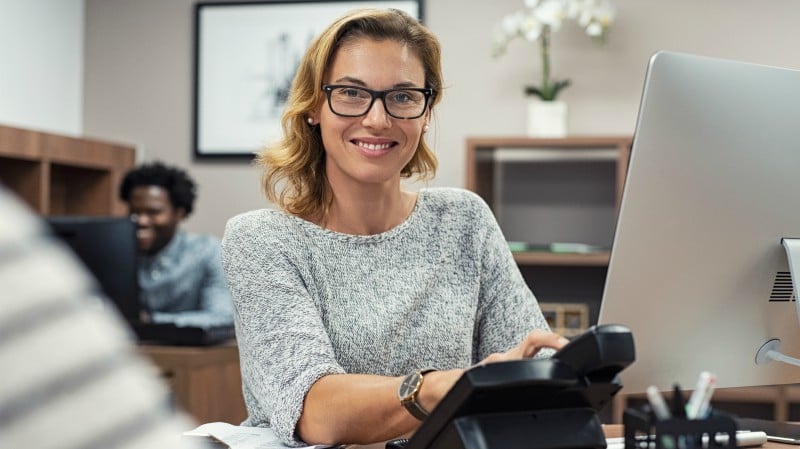 COVID-19 is threatening both employees' health and their job security. With the virus endangering physical safety, quarantines and social distancing are shifting the ways your team conducts business.
If you're a field service leader, you may be asking yourself, "How do I keep my employees safe and keep my business profitable during the pandemic?"
We've laid out the answer. Here are four ways to use technology and new processes to promote employee safety during the COVID-19 crisis.
What Are Field Service Operations Up Against?
A simple health crisis is enough to handle, but the COVID-19 pandemic is hitting field service operations on two fronts. There's both a medical and an economic impact.
First, we all face a growing health disaster. After all, more than 5.5 million COVID-19 cases have been reported so far.
Second, the pandemic has landed a crushing blow to the U.S. economy. Unemployment has risen to the highest levels we've seen since the Great Depression, the nation's gross domestic product is expected to drop by 40 percent, and experts say we've already fallen into a recession. One thing is for sure: The field service industry is up against big obstacles.
However, the challenges in businesses' paths aren't insurmountable. Here are some ways to overcome these hazards and climb out of the COVID-19 chaos:
1. Adapt Processes to Keep Employees Safe
It might take a little work up front, but by tweaking processes now, you can keep employees safe in the future. Here are a few ways to do it:
Sanitize Field Devices
Start by cleaning shared devices vigilantly and minimizing contact whenever you can. That might mean making touchable field devices off-limits to customers.
Be Aware of Your Customer's Environment
If you want to stop viral transmission, it's a good idea to stop and look at your operation from the customer's perspective. Are there shared spaces where customers have no choice but to spread germs? Are they exposed to germ hot zones, such as crowded lobbies or touch screens? Identify those touch points, target them for cleaning, and try to cut them out of your operation wherever you can.
You can take sanitation a step further by installing equipment that encourages better hygiene. For instance, some organizations are installing handwashing and sanitizing stations within their service vans. The more opportunities you give employees and customers to proactively protect themselves, the safer the whole community will be.
Rethink Payment Options
Anytime you can eliminate the exchange of cash or credit cards, you'll be cutting down germ transfer. Start by using technology to store credit card data. In addition to stopping germs from hopping across surfaces, digital payments lower your risk of fraud, cut down processing errors, and often end up being less expensive to manage.
2. Protect Your Company's Culture
COVID-19, and any crisis, can damage even more than employees' health. A crisis can divide a company and destroy its culture. Luckily, there are ways to fight back. Here are some steps you can take to protect your company's culture during a crisis:
Create a "War Room"
Assemble a team that is committed to pushing the company forward during the crisis. This planning corps will ensure your team is on the same page, and it will help you make decisions that line up with company goals.
Write a Communications Plan
During a crisis, it's easy for people to panic, especially when they don't know what's going on. You can give your employees and customers peace of mind by setting up a crisis communications plan that maps out each step your organization will take when you need to stay connected during a crisis.
Align HR with the Current State
Employees are the lifeblood of your organization, and your HR team is tasked with keeping them happy and healthy. Take a minute to make sure your HR team understands your organization's COVID-19 plan as well as the new needs of employees. HR should be prepared to identify mental health red flags, and it needs to be ready to help coach employees through labor changes, such as hour cuts, role changes, or pay reductions.
Create a Work-from-Home Environment
In the field service industry, you won't be able to conduct all business from home. Still, by allowing employees to finish a portion of their work at home, you'll reduce their exposure to viruses. By embracing technology, including remote field service apps, or moving toward other digital processes, you can cut out unnecessary face-to-face meetings and reduce exposure to germs.
Control Inventory
Sanitation has quickly become a necessity in the workplace. If you run out of disinfecting supplies, it could endanger employees' health. You can prevent supply interruptions by monitoring your inventory of sanitary supplies and making them a priority.
Promote Better Communication
Create processes and use technology that promotes communication. The more connected your team members are during a crisis, the easier it is for them to plan and feel safe. This might include investing in field service software that connects the team, developing video messages, or putting together documents that announce your COVID-19 plans.
Invest in Your Employees' Mental Health
The daily changes coming out of the pandemic have the potential to wreak havoc on people's mental health. Even as employees start returning to the office, it's likely that social anxiety and distress will pop up. To prepare for those negative effects, take time to educate managers and HR professionals about mental health. They should be able to spot the warning signs of mental strife, and they should know how to act in a way that protects employees.
3. Invest in Technology to Keep Employees from Being Overwhelmed
Some businesses have no choice but to trim their staff, but don't forget about the employees who are left behind. Remember: The employees who continue working at your company during labor cuts have to pick up the slack.
Wondering how you can keep those left behind from becoming overwhelmed?
One of the easiest solutions is to use technology to lift the burden off employees. Here's how field service businesses can use technology to lighten an employee's load:
Streamline Back-Office Operations
With advanced field service software, you can reduce workloads and increase efficiency. Such software simplifies scheduling, makes it easier to track field techs, and lets your internal office workers bypass manual data entry. All of these additions lighten the load and free office employees up for more focused work.
Add Automation in the Field
By automating field operations, you can increase technician efficiency and productivity. Start by identifying inefficient processes and cutting out those rote tasks that can be handled by machines.
Focus on the Customer Experience
Use technology to connect employees with customers through webinars, video messaging, and customer surveys. With clearer customer communication, you'll improve employee happiness and increase your employees' satisfaction.
Use Paperless Payments
Going paperless and adding mobile payments will cut down the number of times your employees have to touch cash and checks, which carry germs. Plus, it simplifies work for your accounting team. Because you'll start getting paid instantly when you automatically charge cards on file, you'll have more cash on hand and a clearer vision of how much money you're working with.
4. Protect Employees Financially
For many companies, layoffs are unavoidable. In fact, according to one Statista survey, around one-third of U.S. respondents lost 10-25 percent of their income in just four weeks because of COVID-19. Still, even if you have to make cuts, it doesn't mean you have to completely sever relationships with those employees you cherish.
Here are some ways to reduce your labor costs without losing employees in the long run:
Consider transitioning to subcontractors.
Reduce or adjust compensation.
Adjust or defer benefits.
Use additional training and coaching to broaden your employees' capacity and skill level.
Throughout the process, always try to build your labor strategy around long-term growth, a strong company culture, and future employee loyalty.
Give Your Employees the Resources to Succeed
COVID-19 has devastated families, wrecked people's health, and upended businesses. Yet you have the tools to minimize the damage. As you navigate this crisis, always keep long-term success in mind. If you want your company to succeed in the long run, it's important to give employees and company leaders the resources they need to keep plowing forward.
Looking for more ways to navigate this crisis and improve your organization? Visit Davisware's new resource center for tools that can help your company get through the pandemic and set up a profitable future for your whole team.