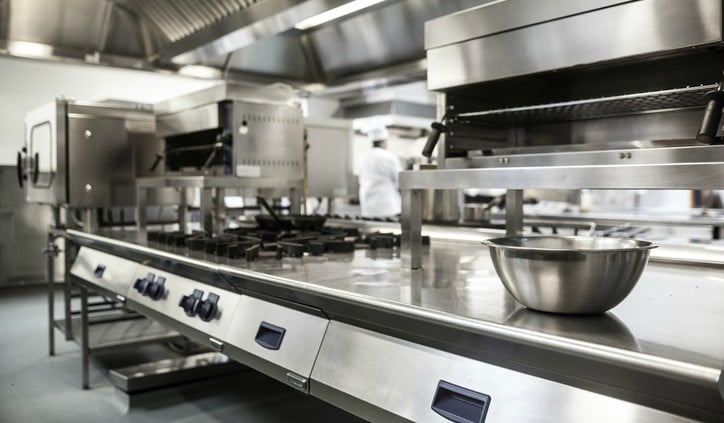 As COVID-19 disrupts business, the commercial food equipment service industry will soon need to brace for a new normal. Fallout from the virus is combining with industry trends to produce completely new hardships and a new environment for food equipment service providers.
Luckily, there are ways you can meet the challenges head on and push your organization forward. Here are three challenges facing the industry and ways to overcome them:
1. Service Is More Urgent, Frequent, and Unpredictable Than Ever
COVID-19 has amplified the call for urgent and frequent equipment repairs in the commercial food industry. Even prior to the pandemic, restaurants were moving toward quick-service models. One report estimated that 70 percent of consumers had used a mobile ordering system for rapid pickup at quick-service restaurants (QSRs) in 2013. Amid the pandemic, that trend is likely to continue as more and more customers avoid sitting down, mingling with servers, and waiting for food.
What do more QSRs mean for equipment service companies?
For food equipment service companies, quick service usually comes with urgent requests from restaurant owners who are afraid of losing money during downtime. The whole scenario adds up to more hurried, more frequent, and less predictable service calls.
What You Can Do
If you want your food equipment service team to be able to respond to these new trends, it's best to give your field techs the resources they need to succeed. Start by giving them mobile tablets that help them make repairs quickly and efficiently. By relying on mobile apps, customer records, and other digital resources, techs can avoid time-consuming calls, lengthy diagnoses, or mistakes that require extra time.
Additionally, you can use field service software to reduce the amount of time techs waste traveling to and from jobs. By streamlining processes and boosting communication, field service software can reduce callbacks and cut down those extra office runs that interrupt jobs.
2. Commercial Food Equipment Service Companies Can't Find Techs
Prior to the COVID-19 pandemic, there was a skilled labor shortage brewing. In fact, 30 million jobs were expected to be left unfilled as people retired from skilled labor. Now, with the economic damage from quarantines, many companies don't have the means to attract specialists with salary alone.
What You Can Do
Commercial food equipment service organizations can connect with the next generation of workers by building an attractive work environment—one that offers more than a high salary. Here are some tips:
Give employees technology: More and more, employees are looking to technology to improve the workplace. In fact, in an Aruba study, 93 percent of employees said technology adoption would lead to workplace improvements. For food equipment service groups, this could mean giving techs tools such as tablets, real-time digital updates, or detailed customer reports.
Increase productivity: Employees want to be productive. Take the time to cut out repetitive processes that could be automated. By freeing up employees for the hands-on work they're trained to do, you'll improve the work environment and attract more talent.
Minimize unnecessary in-person encounters: COVID-19 has woken most employers up to the need for safe work environments. To create a safer, more comfortable workplace for employees, consider moving to digital payments and electronic communication. That way, techs avoid touching money and don't have to physically come into the office to get assignments during the day.
3. Food Equipment Service Companies Are Outgrowing Their Capabilities
COVID-19 may have disrupted the industry, but it's unlikely to undermine the demand for food equipment services. As restaurants revamp their operations, they'll continue to rely on their equipment to pick up the slack with smaller staffs. This added pressure is piling onto a growing demand for commercial kitchen equipment. A 2019 report expected the commercial kitchen equipment market to hit $112 billion by 2025.
What's the problem?
As food equipment service companies grow, they often don't have the software they need to keep up. This leads to the following issues:
Businesses may take on multiple software programs, putting more pressure on employees and owners.
Business leaders may feel compelled to spend more on updated software.
Teams must undergo additional training for each new one-off solution.
Companies can't keep up with demand and can't meet customers' needs.
What You Can Do
The solution here is simple: You can keep up with customer demand and avoid the chaos of multiple systems by investing in an advanced, all-in-one software program right off the bat.
Just remember to look for these qualities when you're picking out a field service software solution:
It needs to scale as your company grows: There are few things more frustrating and costly than having to buy new software when you need to add advanced functions.
It should be an all-in-one platform: Make sure your software lets you run your entire operation, from financial work, scheduling, and dispatching to field tech duties and internal service metrics.
It needs to be powerful and built for the food equipment service industry: You may be able to get by with a simple system at first, but when you outgrow its capabilities, it's back to the drawing board. Your software should be customizable and powerful enough to adjust to your company's goals.
Use Technology to Overcome the Challenges of 2020
Embracing technology sits at the core of overcoming the most urgent challenges facing the commercial food equipment service industry today. Now is the time to learn how technology can help.
Want to see how all-in-one software can help you take on 2020? Schedule a Davisware demo today!