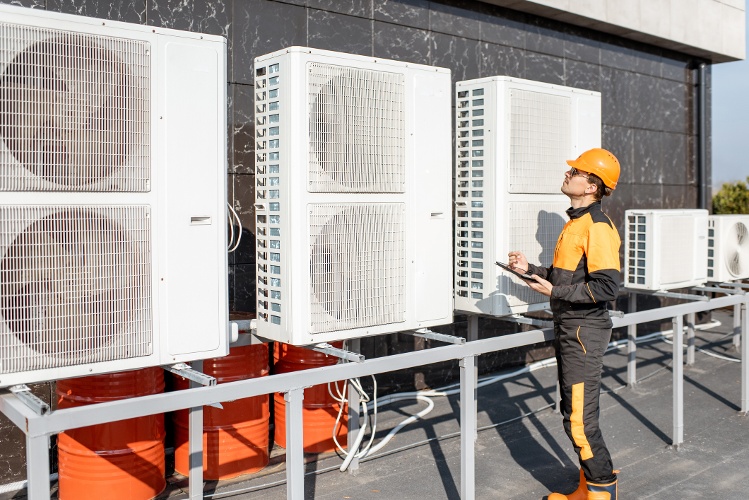 When scheduling and dispatching your HVAC service techs, the key to more profit is deploying the right tech with the right parts to the right jobs. Unfortunately, your current systems could be standing between dispatchers and a job well done.
The good news?
If your office managers are still manually scheduling and dispatching your technicians every day, end-to-end software could drastically improve your business.
Wondering how to use software to revamp your HVAC business's scheduling and dispatching processes? In this article, we look at the advantages of cutting out manual processes and lay out eight tips for HVAC dispatching success.
Can Your HVAC Company Benefit from Dispatching Tips?
If your HVAC company is relying on manual methods for scheduling and dispatching, it could be costing more than you realize. One HVAC company sliced manual data entry by 50-75 percent with a move to end-to-end field service management software.
Worse yet, manual systems often lead to lost work orders, delays, and frustrated customers. With every minute of lost time that's spent fixing mistakes, the company loses revenue. Luckily, if you have a system to hold and retain all the information in one place, you can avoid mishaps and carve a direct path to higher profits.
For HVAC companies that want to increase their revenue, the first step is adopting an all-in-one software solution. The next step is understanding how to use the software to streamline scheduling and dispatching.
Scheduling and Dispatching Tips to Improve Your HVAC Business
With HVAC business software, you can put a few tips into practice and increase your dispatching and scheduling efficiency. Here are eight dispatching tips to improve your HVAC operation:
1. Assign the Right Techs to the Right Jobs
Advanced end-to-end software lets you track and assign techs based on their skill sets, credentials, and certifications. This helps you match the right tech to the right job. With the right techs completing the jobs they're most qualified for, you can increase efficiency, minimize mistakes, and increase customer satisfaction.
As you dive into which techs are best qualified for each job, you can also tap into flexible scheduling. Flexible scheduling allows you to see who is available for a job in real time. You can also see where your techs are located and view their full schedules. That safeguards against double booking techs or assigning jobs to techs who have time off. Plus, because you're able to match techs to nearby jobs, you can maximize your techs' billable time and lift revenue.
2. Use Software for Emergency Calls
No matter how efficient your HVAC business is, emergency calls still come through, and scheduling hiccups can pop up. For the office manager of an HVAC business, when issues arise, such as an emergency service call, there's a pile of manual work that goes into reshuffling the schedule and updating techs in the field. When you're also trying to answer the phones and complete 10 other tasks, it's easy to misplace the work order you just had in your hand or accidentally double-book a technician.
The solution?
Color-coded dispatching tools make this process simple and efficient, allowing you to see things such as your techs' number of jobs per day, week, or month. With advanced HVAC software, you can sort jobs according to their status, their level of priority, their type, a date range, a customer, and more.
3. Organize Your Dispatching Office
When used right, field service management software can shape an organized dispatching office.
Wondering how?
Easy-to-use drag-and-drop features make scheduling, rescheduling, and shuffling the jobs on the board easy. With such software, new work orders are immediately stored and attached to the customer's record. That way, when you go to schedule that new job, all of that information moves with it digitally, so you'll never have to worry about losing another work order, invoice, or proposal throughout the service and sales process.
Additionally, with such software, you can create a new job, mark its priority level and type, and note its start and end times. You also gain the ability to add any notes or instructions for your service techs as you assign future jobs.
Once jobs are saved in the system, they can be assigned to the right tech in the field. Your techs will have access to that customer's record, the current job details, and directions to the jobsite on their smartphone or tablet.
For dispatchers, information is clearly laid out in front of you. Past service histories, equipment records, customer credit card information, marketing profiles, parts availability, and all of the critical job information you need is stored in the system. That makes it easy for dispatchers to send the right tech with the right parts to the right job.
4. Manage All of Your Service Agreements
Keeping track and staying on top of all your service agreements isn't easy, especially if you're focused on trying to grow your HVAC business. When you don't have a system in place that can alert or remind you of when your customers are due for maintenance, you're losing money and risking equipment failure.
Without HVAC scheduling software, by the time your customer realizes they need service it's often too late; something is broken. Using end-to-end software will help you recognize your customers' needs before they do.
Further, if a recall on a part is sent out, HVAC software allows you to run a quick report for all the customers who have had that part installed or serviced by your team. With this information at your fingertips, you can be proactive about solving issues right away.
5. Automate Scheduling for Maintenance Agreements
Scheduling maintenance agreements is another task that should be set up as far in advance as possible. Scheduling features will allow you to save jobs that you've created to repeat them on a predefined schedule. That allows you to see and plan for upcoming service appointments before they're a "no-show" or missed altogether.
Wondering how critical maintenance is to long-term customer satisfaction? One study found three out of four companies list having zero unplanned downtime as their No. 1 priority.
With easier scheduling, you'll be able to keep up on maintenance, prevent breakdowns, and stop unplanned downtime from hitting customers. In turn, you can increase customer satisfaction and secure more repeat business.
6. Streamline Parts Management
Inventory management plays a massive role in an HVAC company's efficiency. You can gain full control over parts and equipment inventory by using end-to-end software that includes parts management.
End-to-end software makes it easy to track parts, see demand, and realize availability. By knowing exactly which parts are in stock and what needs to be available to keep jobs moving, it's easier to match the right tech with the right part on the right job. For an HVAC job, all of that paves a clearer path to uninterrupted scheduling and dispatching.
7. Automate Interdepartmental Communication
If you want to improve the dispatching process, communication between the office and techs is critical. Advanced HVAC business software will connect the whole team. Dispatchers can track techs in real time, and employees across departments are all able to communicate through the same platform.
Ultimately, all-in-one software ensures that both office employees and field techs have the ability to work independently from one another but also stay on the same page. This then allows everyone to be more productive and proactive.
8. Access Real-Time Tracking
Software that features real-time tracking can lift a massive burden off dispatchers. With access to live information, employees have the data they need to make quick, accurate decisions without tripping over mistakes that waste time and money.
First, HVAC scheduling software relays information in real time, so details are in front of your eyes and hard to miss when the office gets busy. For instance, you can pull up a customer's information and record new information in your system with ease every time a service call comes in.
Second, scheduling software lets you edit techs' schedules in real-time. By understanding each tech's capabilities, effectively mapping trucks, and having a window into each job's status, you can make those quick adjustments that increase revenue.
Supercharge Your Team's Scheduling and Dispatching Processes
When used right, end-to-end software can open the door to seamless scheduling and dispatching processes. Still, your HVAC business's success hinges on productivity from the whole team.
Looking for more ways to cut down processes, save time, and boost productivity? Browse our resources section for the latest tips, tricks, and advice for driving more HVAC profits.

Ready to see end-to-end HVAC software in action? Schedule a demo today for an insider's look at our latest technology solutions.