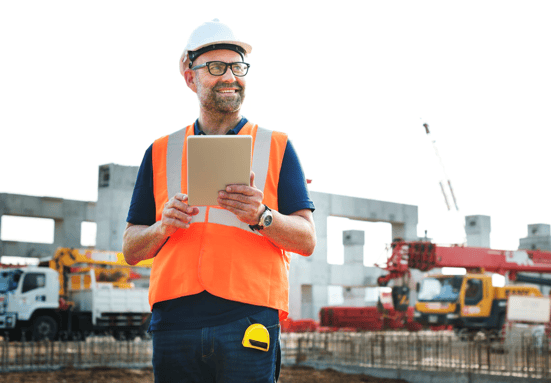 Nobody loves dealing with customer complaints, but the way your team addresses problems can make or break the business. If issues aren't resolved quickly and efficiently, customers will walk away and broadcast their negative experience to the world. On the other hand, a speedy fix will send customers off to eagerly recommend your services.
Luckily, field service management software can simplify the whole process. In this article, we discuss how you can use field service management software to resolve customer complaints quickly and thoroughly.
What's the Cost of Sluggish Customer Conflict Resolution?
If your company is slow to respond to customers' issues, it could be devastating. Now, more than ever, customer complaints can quickly spread and wreck an organization's reputation.
Wondering how important a positive customer experience is?
Poor customer service costs businesses an estimated $75 billion per year. What's worse, in an increasingly online environment, a negative experience has a wider reach than ever. In fact, 93 percent of customers say online reviews impact their purchasing decisions. Even a few negative or positive reviews can now influence the decisions of a wide customer base.
On top of external problems, a negative customer experience simply makes work more difficult for employees. If customers are unhappy, chances are that the complaints are landing on your workforce. That added stress can lead to employee churn or snowball into a soured company culture.
How Field Service Management Software Reduces Customer Complaints
Right away, field service management software can reduce the number of issues that come up during a typical workday. Here are a few ways how:
Your Team Gets to Know Customers
The more you know your customers, the easier it is to deliver the service the customer expects. Field service management software gives your team in-depth histories that provide a window into each customer's previous requests. Because you can see any past problems, any complaints, and the steps that got you to the current task, it's easier to predict potential problems and deliver excellent service.
You Can Amplify Communication
All-in-one field service management software makes it easier to communicate with coworkers as well as the customer. Without an end-to-end software solution, you have no way of getting a full read on the customer's needs. All-in-one software provides customer histories, account statuses, client requests, and all of the important details that help your employees avoid miscommunications.
Davisware's field service management software brings it all together. It pulls all of your teams together within the same system. That means more communication and more fluent information transfers. More communication translates into fewer errors, more efficiency, and happier customers.
At the same time, it makes it easier to communicate with the customers directly. It allows you to manage their accounts, quickly see their concerns, and resolve their problems on a digital platform.
Field Service Management Software Streamlines Productivity
Field service management software opens the door to more productive teams. Without effective field service management software, schedulers and dispatchers may spend hours trying to track down field techs for a job update. With such software, they're able to get real-time updates and make simpler scheduling decisions.
You Have Faster, More Efficient Jobs
End-to-end software saves time and money throughout the entire span of a job. From the moment a job is booked, to the time it takes to schedule jobs, deploy techs, bill clients, and process payments, the whole process is streamlined.
Technology Increases First-Time Fix Rates
With field service management software, field techs can use mobile devices on the job, access job histories, and tap into on-the-job resources. It also allows you to dispatch the most qualified techs for every job. With software, it's easier to deploy the right tech with the right parts at the right time. All of these advantages increase first-time fix rates and improve the company's reputation.
You Have the Visibility to Satisfy Customers
Customers want to be able to see what they're being charged for, and they want to know why jobs are being delayed. Field service management software gives your team and customers a clearer picture of the details when complaints pop up. If jobs are delayed, your employees can explain when parts will come in. If customers aren't sure about a charge, you can generate an itemized bill to explain costs. With more insight into the back office, you can resolve complaints, improve customer experiences, and increase repeat business.
How to Use Software to Resolve Customer Concerns
Regardless of how foolproof your operation is, you'll still have customer concerns. The faster you can resolve those concerns, the stronger your business's reputation will be. Here are some ways effective field service management software will help your team address customer complaints swiftly and efficiently:
More accounting control: Internal accounting makes it easy to spot and correct billing errors. With the right field service management software, you can bring accounting in-house, see how money is flowing, and quickly identify any billing errors that are positioned to hit customers. At the same time, you cut down billing mistakes. Accounting control ensures you're not billing incorrectly, losing money, or delaying turnarounds as you wait on a voucher from a manufacturer.
On-the-spot estimates: Advanced software will let your employees generate estimates in real time. That means customers can view estimates on the job and avoid being blindsided by costs. By seeing exactly what they're paying for, customers sidestep those small billing miscommunications that sabotage relationships.
Parts and inventory tracking: Because field service management software lets employees track parts and inventory, workers can easily explain time frames or why a job is delayed. When customers understand the context behind decisions, they'll be more satisfied with your business. More importantly, inventory tracking reveals your stock levels and shows you what parts and equipment are in high demand. That way, you'll have the essentials on-hand when issues come up.
Efficient routing: With field service management software, you can monitor job progress in real time and drastically improve routing efficiency. You also have the option of auto scheduling preventative maintenance jobs, so office employees save time and don't miss important equipment updates.
Skill tracking: With skill tracking built into the software, you can ensure that you're sending the most qualified techs out on the right jobs. It allows you to meet customers with the right tech for the job and increase first-time fix rates.
How to Select Customer-Focused Field Service Management Software
As helpful as field service management software can be, the quality of the software and its provider can influence your business's success. Here are a few tips for picking out the right program:
Choose All-in-One Software
The easier it is to unify your team and connect with customers, the easier it will be to keep those customers satisfied. Unfortunately, if your software isn't powerful enough to reach every corner of your business, it could lead to added problems in the future.
Too often, businesses pick up basic software, only to add a program for each new need that pops up. As a result, employees are left entering information into multiple programs, data is jumbled, information is mixed up or lost, and customers decide to go elsewhere.
The best field service management software will let you drop those extra one-off programs, pour information into a single hub, and get the whole team moving in the same direction. When your information is organized, it's easier to see each account, and it's easier for your team to work together to address customer concerns quickly.
Make Sure the Software Scales
Scalability is crucial to a business's success. Some programs may meet the organization's initial needs, but when it comes time to grow or add extra features, rigid software simply won't keep up.
The result?
In many cases, as a company outgrows its software, its leaders end up scrambling to keep up with demand. As a result, service suffers, and customers are left frustrated.
Additionally, software needs to be able to handle both residential and commercial operations. As a company grows and makes the leap from residential work to commercial business, it's important that software is equipped for more complex, multi-day jobs.
Before picking up software, it's important to make sure it's designed to adjust to the company's ongoing needs and goals. That means it should be customizable and powerful enough to add functions that allow the business to serve more customers.
Pick Powerful Software
Not every field service management software program is built for your industry. That can cause problems when it comes time to add features or when industry-specific snags pop up. If the software isn't made for the industry, those issues will fall squarely on employees, and mistakes will trickle down to the customer. Prior to taking on any software, it's a good idea to make sure the provider has a history of serving the sector and the software is built for the industry.
Pay Attention to Your Provider
It can be tempting to pick up software that the provider packages, hands over, and walks away from. Yet this hands-off approach can lead to several problems.
Eventually, it leaves your business in charge of figuring out the software's capabilities and training employees. If employees end up misusing the program, that can cause chaos down the line, and you'll be forced to sort out the confusion on your own.
Equally as important, when it comes time to add advanced functions or grow, business owners are left hanging out to dry. All of these problems end up resulting in distracted leaders and damaged customer outcomes.
The bottom line?
Field service management software should be backed by a provider who is involved and cares. They should provide training and resources. They should also be eager to help you use their software to accomplish your goals.
Use All-In-One Software to Propel the Business
The right all-in-one software won't just help your team address customer concerns; it will power your business. It will give you the tools you need to organize, streamline, measure outcomes, and improve your operation.
Want to see all-in-one field service management software in action? Schedule a demo today!