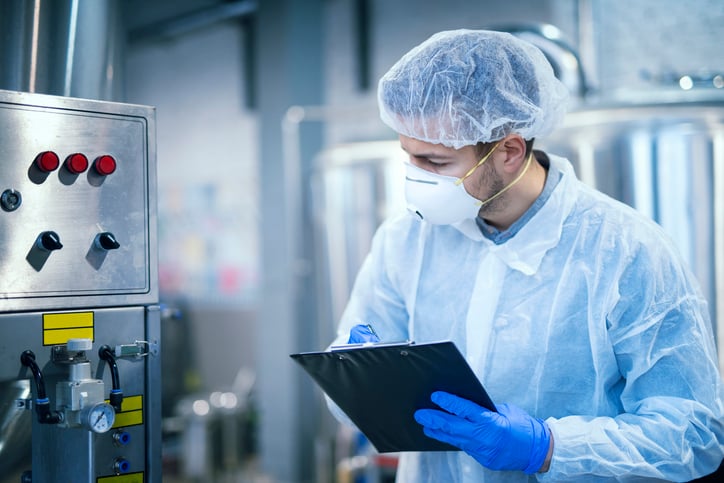 COVID-19 flooded the food equipment repair industry with adversity in 2020. 2021 is positioned to be another year filled with wide-sweeping changes within the industry, but that change could present opportunities this year. Foodservice repair companies have a chance to watch how operations throughout the industry are bracing for change, adapting quickly, and staying ahead of trends. Read on for an in-depth look at how foodservice repair companies are preparing for 2021 and what you can do to stay in front of changes for maximum impact.
What the Food Equipment Service Industry Faces in 2021
Foodservice equipment repair companies face a choppy market and a wall of uncertainty in 2021. Many restaurants have spent the early part of the year operating at 25 percent capacity. Worse yet, foodservice repair companies saw a massive chunk of customers—more than 110,000 restaurants—close in 2020.
For food equipment repair companies to compensate for a shaken customer base, it takes diligent planning. Luckily, there are some adjustments businesses can make right away to forge ahead in 2021.
How Commercial Food Equipment Service Companies Are Adjusting in 2021
Here's how foodservice repair companies are adjusting in 2021, and how you can stay ahead of trends:
More Digital E-commerce & Touchless Solutions
COVID-19 didn't invent the demand for digital e-commerce and touchless solutions. It did accelerate trends towards contactless solutions. From 2017 to 2020, digital payments climbed by 175 percent. Now, the digital payment market is expected to double by 2023.
Foodservice equipment repair companies can stay ahead of their customers' concerns about germs by adding contactless payment and more nontouch resources. At the same time, digital solutions can lift the whole operation's efficiency and promote more financial stability.
For instance, by moving operations to an all-in-one software solution, you can track and report on the entire turnaround time of a job—from initial order to scheduling, dispatching, job completion, and payment. That allows you to identify where delays are coming from and map out processes for more profit.
More Automation & Innovation
Commercial food equipment service companies' customers are cutting labor and shying away from human contact. As restaurants scramble to cut costs and reduce human interactions, they're reducing in-room dining. We're also seeing a rise in ghost kitchens—restaurants that essentially consist of a kitchen and to-go window.
For commercial food equipment service companies, it's time to become experts in the next batch of equipment. By focusing on training with robotics, automated equipment, and touchless technology, the industry can prepare employees to handle a new category of equipment that's likely to only grow in the near future.
More Education During Downtime
The industry is hopeful a vaccine will help demand pick up in 2021. However, it's likely demand will be soft at least in the first half of the year, and there's a good chance the foodservice industry will experience wild swings as companies adjust.
For TJ Coker, director of operations for Coker Service, Inc., downtime during 2020 presented a perfect opportunity to ramp up software training and bridge the skills gap.
"We brought home the vision of S2K within our building," Coker said. "We've done a lot of training internally with our staff on the new features and focused on education. Our service techs have spent more time in a classroom in 2020 than I think ever in the company's history."
Technology is also making it easier than ever to drive rapid training results. For instance, XOi technology, paired with an all-in-one software, lets you capture, share, and store video footage in your field service management software. As a result, your most seasoned techs can walk new employees through jobs or conduct live training seminars that feature on-the-job video. By training employees now, you'll be prepared for an uptick in demand later on and can reach more customers more efficiently.
Using Data to Predict and Adapt
Commercial food equipment service companies can use data to add stability during shaky times, predict trends, and adapt. For instance, Coker Service recently used their client information to adjust during the pandemic.
"We really took a hard look at how we did things internally, and we leveraged Davisware software in a way I didn't think would be possible for us to do," Coker said.
He says his team dug into the numbers within the first two months of COVID-19 to see how the pandemic was affecting his clients. He saw his pizza and quick-service clients were remaining relatively stable, while mom-and-pop clients were hurting. As a result, he adjusted job costing and marketing to help his smaller clients survive while absorbing costs through more consistent costing for those unaffected clients.
By uncovering internal data and finding flexible solutions, foodservice equipment repair companies can deepen partnerships and nab business in the long run.
How to Adapt to Trends with End-to-End Field Service Software
If you want to predict and adapt to trends in 2021, it takes all-in-one software. With Davisware software, performance and financial metrics stream into a single hub. From there, you can analyze clear dashboards, spot trends, and improve your processes for higher efficiency. Want to see how end-to-end field service software looks in action? Schedule your demo today.