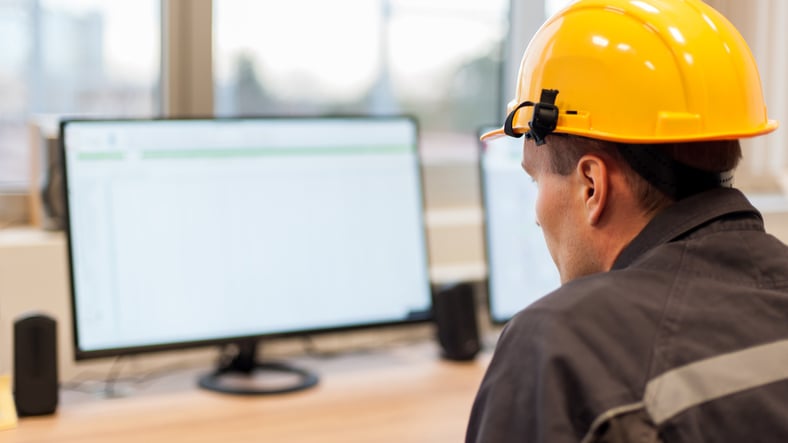 2020 hit the field service industry with an onslaught of changes. With COVID-19 shaking the ground under field service businesses, and technology opening new possibilities, field service trends are bubbling up throughout the sector. For those field service companies that identify trends now and adapt, 2021 could be a profitable year. In this article, we've identified the biggest field service trends of 2021 and how they could affect your field service company.
The State of the Field Service Industry
The pandemic dealt the field service industry a heavy blow in 2020. Since COVID-19 started, the pandemic has forced petroleum field services alone to shed more than 100,000 jobs in 2020. However, experts still estimate the field service industry will bounce back and grow to become a $7.9 billion industry by 2027. Now, as companies continue to fight forward and adjust to changes, technology is creating even more possibilities.
Field Service Trends to Look Out For
Those field service companies that can identify trends early on and embrace technology will see a wide-open path to increasing profit. Here are the field service trends to pay attention to in 2021:
1. More Contactless and Remote Service
COVID-19 has changed the way people from all industries interact. In the field service industry, more customers are moving towards contactless and remote services. These trends are poised to change the way companies operate. Here's how:
Contactless Transactions
For one, contactless transactions are taking off as people become increasingly aware of germs and the safety benefits of social distancing. That's inspired a rise in contactless payment, online parts ordering, and digital interactions.
In 2021, field service companies that capitalize on this trend could be benefiting more than you realize. By offering contactless payment, featuring on-the-job invoicing, and handling accounting in-house, it's easier to see who has paid and who hasn't. That means companies end up with more cash on hand. Companies that pair those capabilities with the right field service management software can see financial information streaming into a single source of truth. That makes it easier to set job costing, see ROI, and see where investments will pay off.
More Mobile Resources
Second, more field service companies are now equipping techs with mobile resources, and it's yielding company-wide results. One especially influential set of remote technology is the integration of XOi technology with field service software. XOi technology lets field service companies record, share, and store visual intelligence in the field within their all-in-one field service software platform.
The result?
Field techs can now virtually collaborate with the company's best techs while they're on the job. In addition to lifting first-time fix rates, this collaboration can boost any team's training capabilities. With the top technicians coaching new hires through on-the-job scenarios, the field service industry now has an opportunity to bridge a widening skills gap. All the while, companies can use visual info to show their customers the details of jobs, building more trust and boosting repeat business.
2. New Technology and Automation
The pandemic has forced field service companies to reexamine their processes, and technology is making it easier for those businesses to streamline those processes for more profit.
One major piece of technology that's driving automation in the field service industry is enterprise resource planning (ERP) software. All-in-one field service software pulls in data from across an operation. By measuring everything from job completion, finances, and fix rates to inventory demand, job costing, and more, field service companies can set KPIs and reorganize the operation for a higher profit.
As technology advances, field service companies can also benefit by connecting with emerging partners. Those businesses that team up with innovators can stay ahead of trends and the competition.
3. More Preventative Maintenance
Preventative maintenance is becoming a growing priority for field service companies. Surveys suggest 80 percent of maintenance personnel now favor preventative maintenance. Here are some trending technologies that are improving preventative maintenance now and are positioned to enhance preventative upkeep in the future:
All-in-One Solutions Are Increasing ROI
All-in-one field service management solutions are making it easier to spot trends and reduce high-cost breakdowns. For instance, advanced ERPs let you spot recurring breakdowns and identify which equipment may be more cost-effective to replace than maintain. Software also allows you to track a single piece of equipment's full ROI lifecycle. As preventative maintenance becomes a growing concern, these features can lift customer satisfaction and lower costs for field service businesses.
At the same time, service companies can also use this growing trend towards preventative maintenance to customize agreement, sell more agreements to customers, and lift revenue.
IoT Technology May Be on the Horizon
There are also more futuristic trends growing on the horizon. For instance, in the future, IoT technology could drastically improve the way field service companies handle preventative maintenance. IoT technology uses internal sensors to drive communication between devices. Someday, these sensors could be used by field service companies to allow for equipment to call for its own service, removing the middle man of the manufacturer.
4. More Risk Management and Contact Tracing
Long after the pandemic fades, its effects will linger in the way field service companies do business. In the wake of the pandemic, 78 percent of leaders say they're reconfiguring worksites to encourage physical distancing, and nearly a third of leaders are considering contact tracing tools. Here's what that could mean for field service companies in 2021:
A Deeper Focus on Compliance
In 2021, expect companies to look for more ways to keep employees safe. To protect against shutdowns or employee dangers, companies may need to track where techs are and where they've been.
Advanced field service software companies are already preparing their customers for compliance needs by partnering with HR-focused applications, such as Paylocity. Through Paylocity, field service companies can access compliance dashboards, interactive training courses, talent management tools, and other compliance safeguards from within their all-in-one field service software platform. As compliance concerns grow, these tools can help businesses manage their talent safely and steer around legal complications.
More Tech Tracking
With field service software, companies can also track techs in real time. This monitoring ability could help HR departments conduct contact tracing if health outbreaks continue in the future. This could also keep field service companies safer and more compliant.
Even beyond health and safety advantages, the ability to measure tech activity also sparks several benefits for businesses. By tracking techs in real time, it's easier to see the status of jobs and deploy techs efficiently. As companies embrace this technology, they'll be more able to increase customer satisfaction through higher first-time fix rates and better tech management.
How Software Can Boost Revenue in 2021
As field service companies brace for 2021 trends, businesses can stay ahead of the competition by adopting technology. Davisware has a long history of providing all-in-one field service software built to help companies streamline processes, elevate performance, bring in more revenue, and scale.
Interested in learning more about how all-in-one field service software can help you increase revenue and lower costs in 2021? Schedule a demo today for an inside look at how Davisware software can help your company reach its goals.