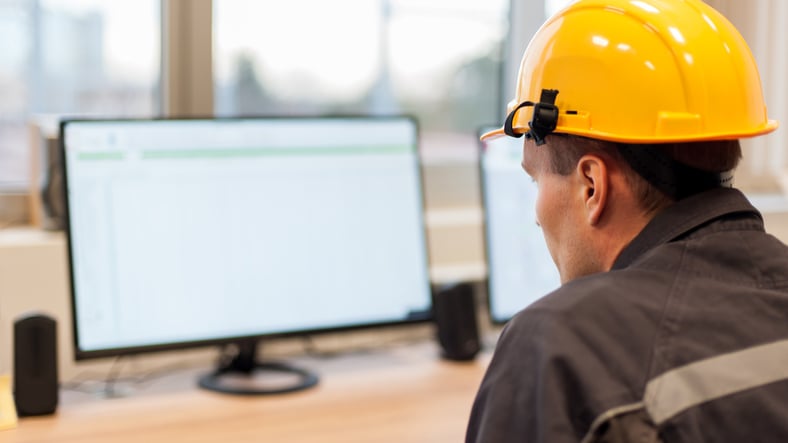 There's a single mindset that field service leaders can tap into, lift productivity, and squeeze the most out of both business and life: exponentiality. Adopting an exponential mindset is the key to realizing possibilities and paving a path to growth.
Unfortunately, as most field service businesses grow, it's easy for business owners to become complacent at the first sign of a growth threshold. In this article, we dig into how to identify growth challenges, how to react to a business' growth stages productively, and how to unlock exponentiality.
---
What is exponentiality?
Exponentiality is a mindset that harnesses skills, tools, and technology to spark the highest and best use of an individual's time and talent. In field service businesses, it's creating replicable processes with skills, tools, and technology. Exponential mindset means making a conscious effort to get the most out of every moment, every minute, and every interaction. That same mindset can also transfer beyond business into day-to-day life.
As a field service leader, it doesn't matter what title you hold. An exponential mindset unleashes opportunities to grow the business, drive productivity higher, and pull more out of the time and resources that are available to you.
There are seven elements to an exponential mindset. The first, and foundational, element is expecting the probability of success and defining what success means for the business. These fundamentals alone will go a long way toward your pursuit of exponentiality in your field service business.
What challenges stand between your company, exponentiality, and growth?
One of the biggest hurdles business owners face within the field service industry is responding properly to growth. In order to propel the business forward and access exponentiality, leaders need to recognize what growth stage their business is in and where they want to be.
What are the stages of growth? There are four commonly known growth stages. They are:
Startup: $0M-$10M
Growth: $10-$25M
Scale: $25-$100M
Enterprise: $100M+
Each stage of business growth has distinct challenges. The important thing to remember is to be aware, open, and preemptive in your reaction to the challenge.
What are the problems facing field service startups?
According to a Failory report, startup failure rates hover around 90 percent; 70 percent of businesses fail by their 10th year, and more than 20 percent of companies don't make it after one year.
For field service businesses to move and advance from this dangerous stage, it's critical to invest in your back office. That means spending time and money on staff and technology. The startup stage is a crucial time to push processes into motion and start delegating responsibilities.
How can you overcome challenges in the growth stage?
The growth stage is where you will see a direct correlation between the execution of the fundamentals of the exponential mindset and the results that drive the growth. In this stage, field service businesses are competing in larger markets, and delegation to key employees becomes a driver toward sustained growth.
However, these new markets stir up a massive problem when owners focus on amplifying what worked in the past instead of focusing on the new market they are competing in. Instead, these mid-market companies need to pivot away from founder leadership and spread the authority out to a leadership team. It's also a time when the business needs to create a purposeful culture. These types of critical and timely decisions are often the difference between failure and success.
The catalyst is incremental process improvement. Incremental improvements in process create substantial gains as the business scales. For instance, consider how using GPS data to increase billing efficiency can help field service businesses grow. In a study of Davisware customers using GPS data to generate labor billing in the field, billable time increased by six minutes per field service call, adding nearly $11K in profit to each technician per year. When this scales across 10 technicians, it adds $110K in profit. When it scales across 50 technicians, it adds more than a half million dollars to the bottom line.
What are some ways to improve processes and increase growth?
In order to improve processes and unlock more growth, field service leaders need to focus on gathering and using data efficiently. Here's how:
Keep data as close to the transaction as possible.
The first step is ensuring that you're creating data at the time of the transaction or as close as possible to the transaction. For example, field entry of service call data is critical to the data being both accurate and timely. No one knows better what happened on a service call than the person who did the work.
Filter information into a trustworthy database.
Make sure that the data is landing in a strong database connected directly to your accounting system. Any duplicate entry is a sure recipe for disaster. In addition, without the direct tie and reconciliation to your accounting system, you have no validation for the entry that is happening.
Carve out profitable processes.
Finally, it's critical to create processes that protect the integrity of the data. You can accomplish this by assigning ownership and conducting continuous audits to solidify data and keep improving processes.
Drive your exponential mindset with data.
To launch exponentiality and growth, start by expecting success and defining what it means for your field service business. As you push forward and grow, it's critical to use a single source of truth and an all-in-one field service software solution to overcome hurdles throughout growth stages. With reliable data on hand and the foundations to an exponential mindset in place, you'll be on a path to more profitability, smoother scaling efforts, and a higher quality of life as a leader in the business.