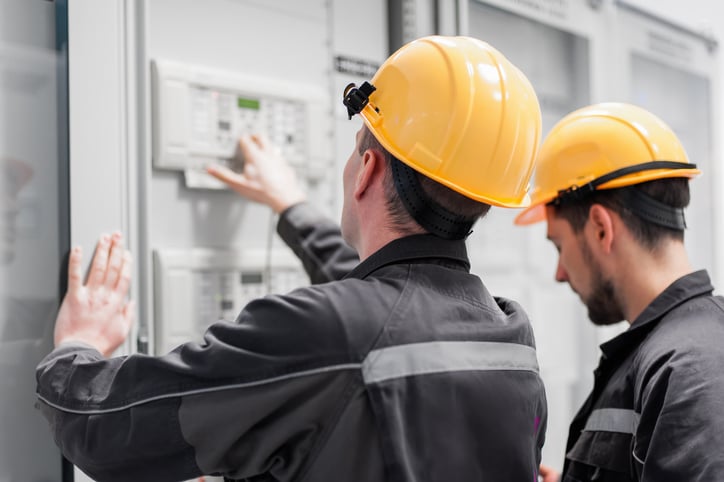 Most field service leaders want to operate with an exponential mindset, but they also need a healthier work-life balance. The problem with this is that on one hand, an exponential mindset can drive productivity on an entirely new level. But on the other hand, striving toward exponentiality can seem like it's pulling time out of a leader's personal life. However, there is a less-understood solution that allows field service leaders to realize exponentiality and reach a more healthy work-life balance.
How Embracing Technology Sparks an Exponential Mindset Reality
Leaders often are put off at the first sight of any friction that may be tacked onto embracing technology. Too often, leadership focuses on two categories of employees:
Those who oppose technology and are left in the dust of their competition
Those who embrace technology and its expansive benefits
What leaders sometimes miss is how embracing technology can actually reduce time and effort that's spent pushing toward exponentiality in the long run. Unfortunately, the perception of limitations within a business can cause leaders to miss out on the opportunity to realize exponentiality.
Too many leaders turn away from technology because of their own limited understanding about the potential impact of technology on their business, their team's ability to execute the software, or the value that technology can add to their business. However, when leaders inject new possibilities and perspectives into the business, it can inspire them to see the business differently—and that can lead to exponential growth.
How Embracing Technology Leads to a Healthier Work-Life Balance
Anyone who has implemented technology, especially all-in-one field services software and ERP systems, knows it's a challenging process. However, it pays off in both productivity and long-term work-life balance.
One McKinsey study found field technicians spend up to 40 percent of their workday focusing on tasks that don't add value to the business. If leaders work in the service business, like so many of our customers do, their technicians spend somewhere around 70 percent of their time on the job with rote tasks, such as researching and diagnosing the problem, researching parts to use, searching for repair codes, and figuring out how to get materials. They're left with just a third of their day to dedicate to on-site jobs—the work customers hired them to do.
Imagine the productivity they could recoup by cutting the time they spend on that first category of tasks by just 10 percent. That small bump could drive profit to the bottom line without spending a single extra cent on overhead. By cutting down those unnecessary tasks with technology, leaders don't just increase profit. They also generate more time and flexibility to push the business forward and manage their personal lives.
Similarly, if leaders can reduce the time staff spends looking for information and helping on-site staff research parts and information, they also cut overhead alongside time. Wondering how to accomplish this? The answer is simple.,
How a Single Source of Truth Inspires Exponentiality
Implementing a system that acts as a single source of truth paves the way to exponentiality within field service businesses while reducing the time that leaders need to invest in the company. Essentially, it eliminates the need to identify facts, which carves out extra time to react and plan.
How do you create one source of truth? Start by adopting technology that gathers information and functions from across the organization and allows you to manage the business. A prime example of this type of technology is enterprise resource planning systems (ERPs). ERPs create a single source of truth that sparks data at the original source. As a result, the team eliminates rekeying, spreadsheets, manual research, and other tasks that unnecessarily eat into productivity. These adjustments may seem small at first, but by eliminating millions of keystrokes, thousands of minutes, and hundreds of hours, field service leaders can realize a whole new level of productivity that hits the company's bottom line.
All the while, a single source of truth also packages business-critical data in an easy-to-use form. Because the original transaction creates the data, reporting and analytics form without any extra input from employees or leaders. As a result, leaders gain reports to fuel better decisions, can see the best path toward growth, and are able to make exponentiality a reality.
How to Put Exponentiality and a Single Source of Truth into Practice
Ultimately, forming a business and life around one source of truth is transformative, much in the same way exponentiality is. Yet, in order to tap into the exponential mindset, leaders need to be open to new possibilities and willing to embrace technology. When they do, it's possible to use a single source of truth to free up time, increase productivity, and pave a path to exponential growth.