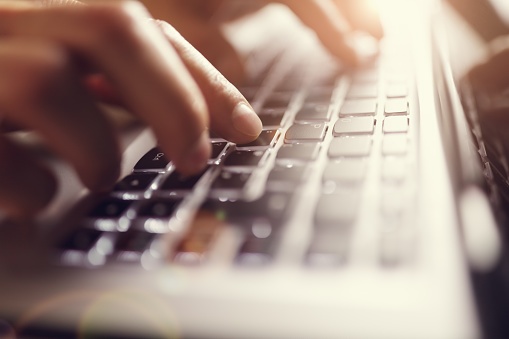 HVAC software can lift work off of HVAC pros, drive more productivity, and boost profitability. However, not all HVAC software will deliver the best results to your business, and implementing the wrong solution can end up hurting your business down the line.
Luckily, there are some ways to tell if you're choosing HVAC software that will spark success for your business. In this article, we've mapped out the most critical features you should look for if you want to pick the best HVAC software for your business.
Make no mistake, not all HVAC software will give your business the same level of benefits. If you want to avoid long-term headaches and wasted money, it's important to pick the best HVAC software for your business the first time. Here are some of the most critical components to look for in HVAC software:
All-in-One Capabilities
If you and your employees have to keep track of multiple logins and sort through information across multiple programs, it's a recipe for disaster. Not only does this piecemeal approach to HVAC software waste time, but it can lead to reporting errors and make it difficult for your company to grow.
That's why it's important to seek out all-in-one HVAC software. These advanced, end-to-end solutions let you control everything from job scheduling, dispatching, and tech management to reporting and accounting from a single platform. At the same time, performance and financial data from every corner of your business streams into a single source. That all sets the table for more productivity, simpler reporting, and more business growth.
Features Designed to Lift Profit and Productivity
Software has the ability to make your life easier by automating certain processes and tackling tasks more quickly than you could on your own. But it's important that you find a program that has features that match up with your needs. If your HVAC business needs to increase productivity and profit, there are a few features your HVAC software should include:
Scheduling & Dispatching
The best HVAC software will let you both schedule and track jobs all from one central location. Scheduling, dispatching, routing, searching, and sorting jobs can all be done instantly with the right software program. Better yet, advanced programs will let your schedulers track techs and match them to the right job based on their location, skill set, and certifications. That all leads to higher first-time fix rates, happier customers, and more repeat business.
Service Agreements and Customer Management
With the right software program, you should be able to manage an unlimited number of customers with unlimited job sites, properties, and contracts per customer. Some software will also let you easily search and find a particular job in your customer database, saving you loads of time.
All the while, the best HVAC software will make it easy to manage those service agreements that fuel your business. Advanced software will organize service contracts, provide a full vision of ROI that's coming from those contracts, and even alert your employees and customers when a piece of equipment is due for maintenance.
Advanced Reporting
Whether you want to improve productivity, scale the business, or simplify accounting, it's important that your HVAC software generates automated reports that pull data from the whole operation. By providing key operational figures, this advanced software makes it easier to spot any holdups in productivity and hands you the information you need to plan for growth.
Mobile Capabilities
It's important to seek out a product that has mobile capabilities. Being able to pull up a work history from the road rather than having to call into the office and have staff leaf through service tickets is a huge benefit that increases efficiency.
Mobile HVAC software also opens the door to even more advantages for your HVAC business. For instance, Davisware's integration with XOi lets you capture, record, and review visual video data in real time from the field. That means your best techs can coach newer employees through jobs or you can host full training sessions using live video images.
Accurate Job Costing Features
With the best HVAC software, you'll have productivity and financial information stream in from every instance of a job. From the moment a customer books a job to scheduling, dispatching, job completion, and payment, you're able to track the job's full lifecycle.
The result?
You can see a full picture of ROI, identify more accurate job costing, see what jobs to avoid, and set up a job costing strategy that encourages faster company growth.
End-to-End, Built-in Accounting
If you want to save time, lift productivity, and get an accurate view of finances, it takes HVAC software with built-in accounting. However, not all software will lay out a true picture of your whole business's bottom-line figures. For instance, most programs will provide gross profit summaries, but you're left calculating net profit figures on your own. That can create heaps of work for you and lift the chance of costly accounting errors.
The best HVAC software will generate net profit assessments and lay out your company's finances in clear dashboards. It will also connect the full range of your business's finances, including work-in-progress (WIP) figures, to your business's general ledger.
An Intuitive, Scalable System
As you're shopping for HVAC software, it's worth asking, "How easy is the software to use, and how easily can it be integrated into my business?" The barrier to entry is a huge factor to explore when you choose the right software program for your business. As an HVAC business owner or manager, you're busy and so are your contractors. While there is always going to be a learning curve, finding a program that is relatively easy to integrate into your day will help make the process less cumbersome.
If you have plans to grow your business in the future, it's also important that your HVAC software is built to scale with your business. It should give you the features you need to increase profit now, but it should also be capable of providing those advanced solutions your business might pick up as it expands.
Ongoing Support and Training
Along with ease of use, support is also important when integrating software into your business. Your HVAC software provider should be a partner who knows the industry and is constantly working with you to improve solutions. Before you commit to a partner, ask these questions:
How available is technical support?
How fast can technical support fix problems?
Are there people on the other end, or is it always automated?
Do they provide

training and educational resources

?
Are they innovators that are constantly improving their solutions?
Knowing you can get help when you need it will go a long way in making the entire software integration process smoother. At the same time, partnering with a provider who's committed to progress will help your HVAC business stay ahead of trends and spot new opportunities to increase profit.
Try out the Best HVAC Software in the Industry
Software can be an incredibly wise investment that can go a long way in helping you better manage your business. Exploring some of these factors will help you determine what the best HVAC software is for your business.
Want to see the best all-in-one HVAC software in action? Schedule a Davisware demo today to see how our most powerful field service software solutions can help your business reach its goals.