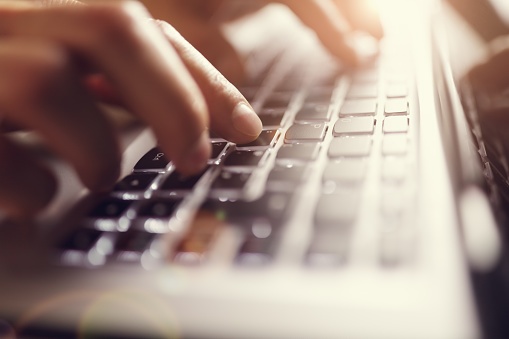 There is no question that software can help you run your HVAC business more efficiently and, in turn, improve profitability. There are so many benefits that software can bring to the table, from helping you access records more quickly to, dispatching your techs in real-time, to collecting payment in the field, and so much more.
While software can definitely be a huge help, it's important to recognize that not all software programs are created equal. Implementing software that isn't right for your business can actually have the opposite effect, and hurt your business.
Making a software purchase is a big decision, and with so many different solutions out there, it may feel a bit overwhelming to pick just one. So, here are some things to look for that will make a software program good for your business:
Features
Software has the ability to make your life easier by automating certain processes and tackling tasks more quickly than you could on your own. But it's important that you find a program that has features that match up with your needs.
Some examples of features to look for that may help an HVAC business include the following:
Scheduling & Dispatching. This is a task that can easily be handled by software and, in turn, be done much more efficiently. Find a program that will allow you to both schedule and track jobs all from one central location. Scheduling, dispatching, routing, searching, and sorting jobs can all be done instantly with the right software program.
Service Agreements and Customer Management.

With the right software program you should be able to manage an unlimited number of customers with unlimited job sites, properties, and contracts per customer. The ability to easily search and find a particular job in your customer database is a huge time saver. Bear in mind that it's important to find a program that is designed to handle large volumes of data as your business grows.
Accounting Capabilities.

Look for a program that integrates with your accounting software to reduce double data entry and save time. Integration with QuickBooks helps keep the accounting process seamless
Accessibility.

It's important to seek out a product that has mobile capabilities. Being able to pull up a work history from the road rather than having to call into the office and have staff leaf through service tickets is a huge benefit that is going to make you much more efficient.
Ease of Use
How easy is the software to use, and how easily can it be integrated into your business? The barrier to entry is a huge factor to explore when deciding on the right software program for your business. As an HVAC business owner or manager, you're busy and so are your contractors. While there is always going to be a learning curve, finding a program that is relatively easy to integrate into your day will help make the process less cumbersome.
Seek out an intuitive software program that won't be difficult to integrate into your business. Before you commit to a product, try to get a clear understanding of what's going to truly be involved in implementation.
Available Support
Along with ease of use, support is also important when integrating software into your business. It's certainly helpful if you find a product that has good technical support. If you do run into a issue, you want to know you have a company that will come to your aid quickly.
Before you commit to a product, ask these questions:
How available is the technical support?

How fast can technical support fix problems?

Are there people on the other end, or is it always automated?
Knowing you can get help when you need it will go a long way in making the entire software integration process smoother.
Conclusion
Software can be an incredibly wise investment that can go a long way in helping you better manage your business. Exploring some of these factors will help you determine what the best HVAC software is for your business. Don't be afraid to ask questions so that you can get a good sense of what you can expect out of the product and the support service available. A software company with an established history will be able to answer your questions and provide you with all the information you need to feel comfortable making a decision.