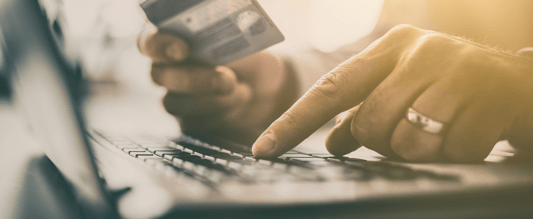 Checks are a tried-and-true payment method still embraced by millions of people and businesses. Even though the volume of checks has dropped by half in the past decade, according to the Federal Reserve, with 3.7 billion commercial checks collected in 2020, we are far from a checkless society.
However, a more convenient, less expensive payment method does exist – one that can satisfy a person who wants to go electronic, but is leery of credit cards. It's called ACH, and it's on the rise for many reasons – some due to the nature of the transactions themselves and others due to the nature of the world we live in today.
ACH Defined
The ACH, or Automated Clearing House, is a network that electronically moves money between bank accounts across the United States. In addition to payments, the ACH network also is responsible for direct deposit transactions, such as paychecks from employers to employees' bank accounts. The ACH network is separate from card networks such as Visa and Mastercard.
The National Automated Clearinghouse Association (Nacha) develops and administers the ACH network and reports on its use. According to Nacha, the number of payments made on the U.S. ACH network increased by 8.2% in 2020, to a total of 26.8 billion transactions. The total value of ACH payments rose 10.8%, to $61.9 trillion.
And while consumer, person-to-person, and direct deposit payments all went up significantly, so did B2B use of ACH for vendor and supply chain payments. Accelerated use of ACH among businesses continued a shift that started in 2019, when for the first time fewer than half of B2B payments were made by check, a study by the Association for Financial Professionals (AFP) found.
Safe, Convenient, and Less Costly
Check fraud and the global pandemic have contributed to increased use of ACH in the past few years.
As Nacha says, fraudsters love checks more than any other payment type. They include plenty of information and are in wide circulation, so they're an easy target for forgery and theft. On the other hand, ACH is less subject to fraud than a check system, according to recent figures from J.P Morgan. 75% of organizations that were victims of fraud attempts and attacks experienced check fraud, while only 22% experienced ACH fraud.
Along with all the other ways COVID-19 has affected businesses, remote work has made issuing checks much more difficult. Organizations have had to develop creative ways to issue checks, such as drive-by check approvals. There are also in-person demands on the receiving side of check payments, including the steps necessary to deposit physical checks in the bank.
In addition to being safer, both fraud- and health-wise, ACH offers other significant advantages to businesses and their customers.
Speed and convenience.
ACH transfers are faster and easier to handle compared to paying by check. ACH payments take place in seconds. They eliminate mailing time and trips to the bank to make deposits. They also can't be lost on their way from payor to payee. And ACH can be offered via the same user interface as other electronic payment methods, with account information securely stored on file, making the choice convenient for customers to select or employees to select and apply.
Low Cost. A study from Bank of America reports that checks can cost from $4 to $20 to process, without considering the representment fees, collection hours, and delay of payment when a check bounces or gets lost in transit.
In contrast, ACH transfers generally cost less. Flat fees can range from 20 cents to $1.50 and percentage fees from .5% to 1.5%, according to Merchant Maverick, a comparison site that reviews small business software and services. Those savings can add up, especially with fewer points of failure that can cause payments to be lost through many manual steps in the process.
Automated payments. Depending on your user interface, ACH allows businesses to set up recurring billing that automates a debit from a customer's bank account. This removes the burden of bill payment from customers and means that businesses are more likely to get their funds on time.
Improved sales conversions. ACH payments are easier than writing and sending a check, and can be saved on file, increasing the chances that a customer will follow through with their purchase and make future purchases.
A low friction path to electronic payments. ACH allows customers to continue making payments from the same bank account they use for checks. This may offer an easier path from checks to electronic payments for those who prefer not to pay with credit cards.
A Valuable Addition to Payment Options
Not surprisingly, electronic payments in general are on the rise. More than 100 million consumers shifted into digital-first channels last year, according to PYMNTS.com. Eighty-three percent of consumers surveyed by PYMNTS say they will stay with some or all of their digital habits in the future.
People clearly want and need the safety and convenience electronic payments offer. And there are good reasons why one of those growing payment types is ACH. The bottom line is, ACH offers advantages that make it a valuable and timely addition to the payment options businesses offer their customers.
Watch the on-demand webinar, "Contactless Payments - From Novelty to Necessity."
*This post was submitted by Sandra Blair, who served as Chief Product Officer, MerchantE.
Sandra is an accomplished fintech executive with a broad range of payments industry experience. She has served in leadership roles, including CIO, COO, CPO, and EVP, for a number of financial services companies, including MerchantE, which offers a leading end-to-end digital commerce platform.