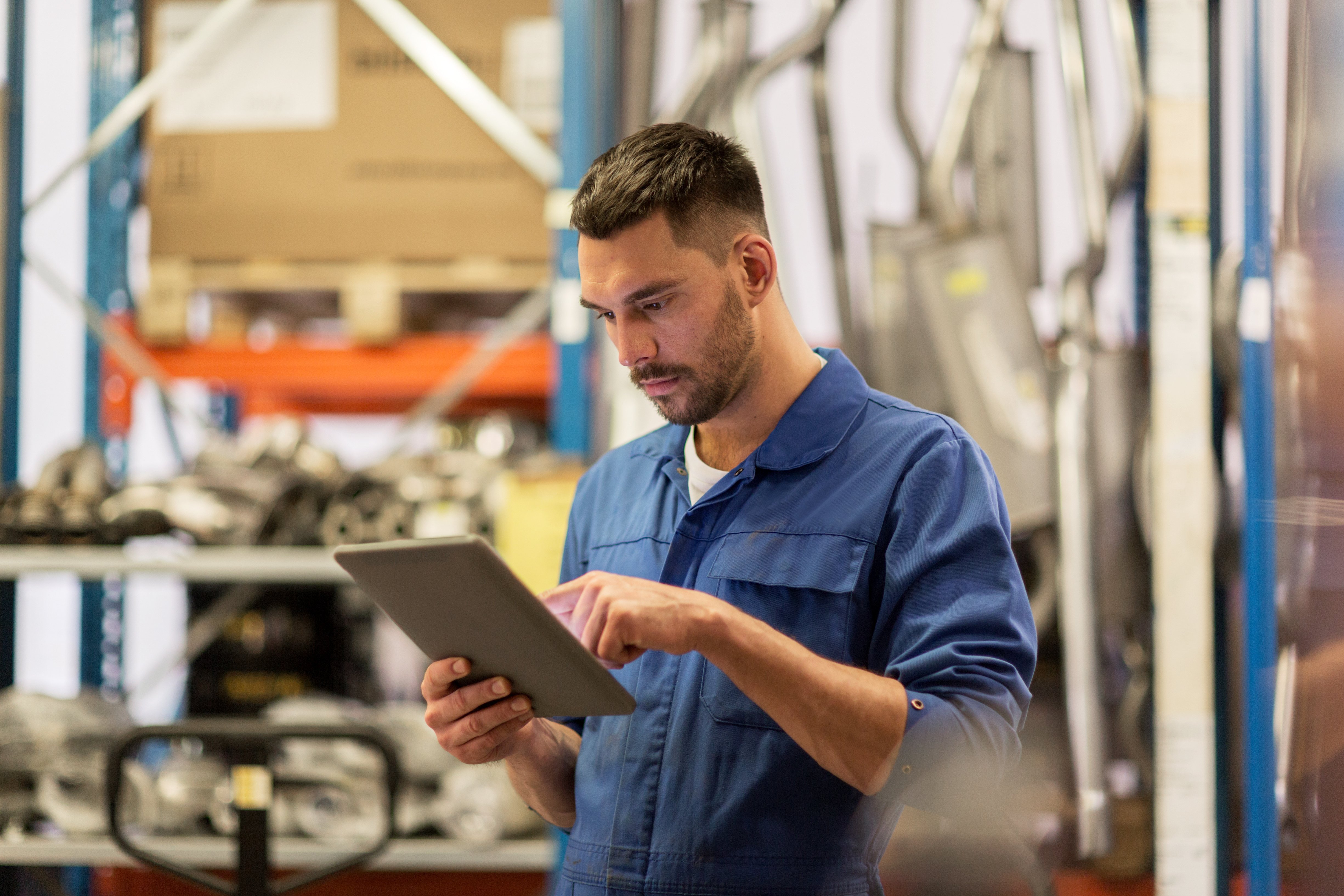 If you want to grow your field service company, it's essential that you measure and improve your field technicians' effectiveness. Technician scorecarding can help you boost the potential of your best techs, upskill lower performers, and increase tech efficiency all around.
However, not all field service company leaders realize how much they can gain by embracing technician scorecarding or how to set up a successful scorecarding program. In this article, we look at why technician effectiveness and scorecarding are so critical for growing field service companies, along with ways to improve tech efficiency.
What is technician scorecarding?
Technician scorecarding is a process where you use important key performance indicators (KPIs) and performance metrics to measure a technician's effectiveness and efficiency. These figures can show you strengths and weaknesses in both your workforce and your company's processes.
For one, scorecarding helps you identify how many jobs your technicians are completing—as well as the processes that are holding up their progress. Also, technician scorecarding can reveal how effective your field techs are through statistics, such as first-time fix rates or surveys that display how happy customers are with their performance. Scorecarding might also include those figures that display their direct impact on your company's revenue, such as upsells and billable time.
What do companies gain by measuring technician effectiveness?
By measuring technician effectiveness, companies can create more growth and tap into several benefits. Here are a few advantages of measuring technician scorecards:
Assign techs to the right job.
If you want your technicians to reach the most customers possible, and you want to send techs to jobs that they can handle, it's important to master tech matching. Technician scorecarding will give your back office the information it needs to match technicians to the jobs that fit their skill set, job history, certifications, proximity, and area of expertise. With that info in hand, it's easier to deploy the right technician to the right job, a combination that can drive first-time fix rates higher.
Increase tech retention.
Skills shortages are hitting field service industries hard. According to ManpowerGroup research, nearly 70% of companies are now having a difficult time finding skilled workers. However, it's likely that your technicians want to improve their performance. Scorecarding helps you identify which of your techs need coaching. By leaning on data, you can quickly see which technicians will benefit most from extra skills sessions, and you can spot which high-performance technician could help lead them. In turn, scorecarding helps you upskill your technicians, improve performance, and increase revenue.
Identify and repair inefficiencies.
Technician scorecarding can reveal those blind spots that could be holding your company back from growth opportunities. By analyzing tech efficiency, as well as weaknesses, you can spot those opportunities to adjust, reach more customers, and grow faster.
What do most field service companies get wrong about scorecarding?
As important as technician scorecarding is, it's easy for growing companies to make costly errors as they try to build out a scorecarding process. Here are some common mistakes organizations make when they first kick off scorecarding as well as ways to avoid them:
They forget about socialization.
It's easy for companies to kick off a scorecarding program and keep their field tech info locked away from their tech's view. However, this method can create suspicion and stand in the way of improvements. Instead, the best tech scorecarding processes will include some form of gamification. That may mean posting major statistics on leaderboards, providing incentives for performance increases, or finding another way to use competition to motivate technicians.
They use multiple systems to track data.
If your organization is using multiple systems, or you don't have remote field service management devices set up in the field, scorecarding could turn into a large endeavor. Effective scorecarding relies on sound data—and it requires a lot of it. If you're pulling together data from multiple systems, that can lead to mistakes, wasted hours, and tanked productivity. That's why it's best to anchor your scorecarding plans in an all-in-one field service solution that gathers real-time data directly from the field.
They aren't actionizing data.
Too often, a growing field service organization will have everything it needs to collect technician data only to let that data sit idle. To squeeze the most out of technician scorecarding, you need to be able to identify patterns and use those insights to take action. It's best to use reports and scorecarding data to spot and seize opportunities, increase productivity, lift revenue, and grow quickly.
How can you improve technician scorecarding?
There are ways to improve technician scorecarding and use it to propel your organization to faster growth. In our new e-book, A Complete Guide to Technician Effectiveness and Scorecarding, we dive deep into tech scorecarding and lay out:
The full impact of technician scorecarding on a growing organization
How to avoid the biggest scorecarding mistakes
How to gather data that you can use to boost tech efficiency right away
What KPIs you need to track to improve technician performance
How to implement a technician scorecarding program that increases your company's bottom line
Plus more

Read our free e-book, A Complete Guide to Technician Effectiveness and Scorecarding, to learn the ins and outs of technician scorecarding and start jumping on your organization's biggest growth opportunities.