Businesses are driven by profit, and in any industry, increasing revenue and keeping costs down are essential to staying productive and profitable.
In the field service industry, a productive staff, operational efficiency, and effective resource management are all inextricably interconnected – each aspect feeds into the other. All of these factors affect an organization's most valuable asset – its ability to satisfy its customers. This is especially crucial in any industry, of course - but in the field service industry, where your staff is face-to-face with your customers every day, fulfilling both routine and emergency requests, is key to the health of your company.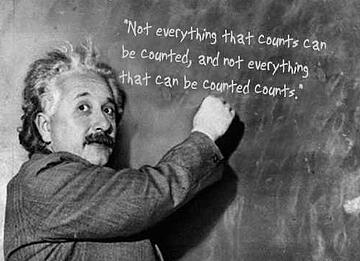 Key Performance Indicators (KPIs) – metrics that measure area

s that indicate the
health of your field service – are essential in the field service industry. These KPIs can tell you where you're excelling and what areas need improvement. Below are a few ideas for analyzing your field service business to make better-informed, data driven decisions.
Field Tech Performance

There are a number of ways to measure the performance of your field service technicians. What percentage of appointments do they arrive to on time? How long does it take them to complete a service appointment? Do they frequently upsell additional maintenance, products, or services? Use questions like these to build an overall scorecard, and measure the performance of your techs by these benchmarks.

Job Location Mapping

This KPI falls under the resource management and operational efficiency umbrella. Using a simple map or GPS technology (like that offered through Wintac), you can identify where the bulk of your customers are located – or even identify if certain areas of town are busier than others. For instance, if your company is primarily B2B, you will likely see less service requests in residential areas. Identify areas where you can shift more resources – that way, your service techs aren't all the way across town when an emergency service request comes in.

Busy Times

This is the same concept as job location – but focused on the when instead of the where. What are your busiest days of the week? What are your busiest hours of the day? When do your customers tend to schedule appointments? Plan your staff scheduling and work shifts around these times – and continue to monitor them in case they change.

Response Time

This is one of the more simple metrics to measure – and also one of the most crucial. What's the average response time of your organization, from the time service is requested to the time it's completed? You can measure this simply by time of request to time of completion, or you can break it down into the steps between service request and service completion. For instance, the customer calls to request service, then a work order is generated, then the field tech is assigned and dispatched, then the tech arrives on-site, etc. Do any of these steps look like they're taking unnaturally long? Breaking down service into a series of steps can help you identify where operational problems may lie and cut your response time.

Inventory Management

Simple – do you have the tools necessary to get the job done? How often do you have to order special parts? How often do your service techs arrive without the right equipment? Find the answer to these questions and you'll know if you need to reevaluate your inventory process.

Bottom Line – Customer Satisfaction

What do all of the above have in common? They tie into your customer satisfaction, and improving them will improve your customer's experience. There can be intangibles, though – from your service tech's demeanor to if the customer liked the color of your trucks – you never know. Put a customer satisfaction survey in place – a survey card, email, or followup phone call are common practices – with a comment box to catch all the weird little details.
Does the thought of measuring all these aspects of your business give you a headache? Admittedly, putting all this in place can be a lot of front-loaded work – but much of this information can be automated on a month-to-month basis once you've done the setup. If you can measure these aspects of your business, you can identify what you're doing well and what needs improvement – and make better informed business decisions based on the data your business is already generating. It's all to better serve your customers – and to help your business thrive at what it does.