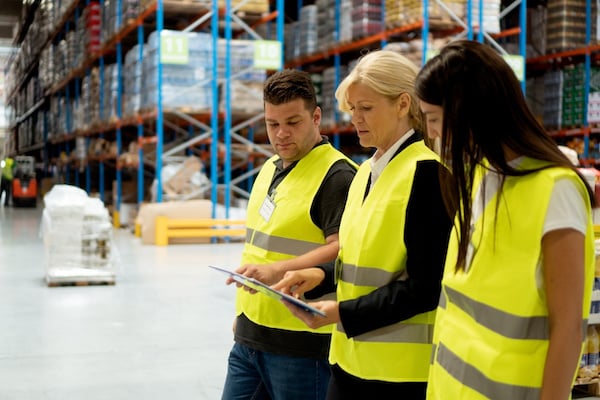 Companies across industries are facing serious retention problems. Unfortunately, losing employees in the field service industry means widening a severe trade skills shortage. However, there is a tool that could help field service companies attract, increase, and retain talent: technician effectiveness scorecarding. In this article, we dig into the five ways your company can use tech scorecarding to boost and retain talent.
Why Field Service Organizations Need to Improve Retention
Companies across the nation are watching employees quit in droves. Recent estimates suggest a record number of employees—more than 4.5 million workers—left their jobs earlier this spring. That drop in the workforce is especially painful for field service companies that were already facing a historic trade skills shortage. All told, almost 70 percent of companies now struggle to find adequate skilled workers.
That all means field service companies need to proactively improve retention and grow their talent from within if they want to push their organizations forward. Technician scorecarding could be a solution to the retention problem facing field service organizations.
How Does Technician Scorecarding Work?
With technician scorecarding, you gather and analyze performance metrics that assess different areas of your field techs' effectiveness. These metrics will show you which field techs are excelling or lagging in important areas. Scorecarding can also reveal barriers in your company's processes that might be holding back your workers.
With scorecarding, you use your all-in-one field service software to pull each field tech's statistics directly from the field and compile those figures in reports. From there, you can use those scorecards to motivate employees, improve processes, upskill workers, and retain talent.
5 Ways to Use Tech Scorecarding to Increase Retention
Not all field service leaders realize it, but tracking and analyzing technician scorecards can boost retention, repair skill gaps, and position your company for growth. Here are a few ways you can use tech scorecarding to lift retention:
1. Invest in your workforce.
Technician scorecarding helps you identify the key areas where field techs could improve the most. With that information in hand, it's easy to deliver targeted training and education in areas that you know will make a big difference. In addition to improving your company, you can also lift retention when you invest in your field techs' education. According to LinkedIn, 94 percent of employees say they would work with a company longer if that company invested in their learning and development. Scorecarding makes it easy to launch learning programs that cover the skills your field techs need and will appreciate.
2. Notice when field techs need help.
Field techs want to become better at their jobs. Chances are, if they're struggling in a specific area, it's causing them stress or hurting their confidence. Those unpleasant experiences can cause valuable field techs to lose interest and switch jobs or careers. Scorecarding makes it easy to pinpoint the exact skills your field techs are missing, so you can intervene, provide support, hand them extra resources, bolster their confidence, and inspire them to stay on board.
3. Upskill your whole workforce.
Scorecarding programs can also improve retention among your top performers who are on the edge of burnout. By tracking and analyzing scorecards, you can improve tech skills across your entire workforce. In turn, you'll be able to spread out more work or specialized jobs to more members of your field tech team—and help lighten your most talented field techs' loads.
4. Gamify the workday.
The best field technician effectiveness scorecarding programs include some kind of gamification. By leaning on friendly competition among your technicians, you can increase engagement and build camaraderie. In turn, this type of gamification can boost your employee retention rates. In fact, according to one recent report, nearly 70 percent of employees say they would stick with a company for more than three years if the company uses some kind of gamification in the workplace.
5. Create mentorships.
Technician scorecarding will show you which of your field techs are most efficient in specific areas and which techs need to improve. With those insights, it's easy to set up mentoring programs that can drive up retention. According to a Gartner and Capital Analytics report, retention rates for mentees were 72 percent higher and rates for mentors were 69 percent higher than people who don't participate in mentoring programs. By teaming your high-performing field techs up with new or less-skilled techs, you can build workforce relationships and lift retention at the same time.
Learn to Launch Your Tech Scorecarding Program
Technician effectiveness scorecarding can improve your company's employee retention and raise your field techs' skills—as long as you run your program the right way.
If you want to learn what it takes to build a successful scorecarding program, we have the perfect resource for you.
Review our Complete Guide to Technician Effectiveness and Scorecarding, and discover how to create a scorecarding program that enhances your field techs' skills and carves out more profit for your whole company.