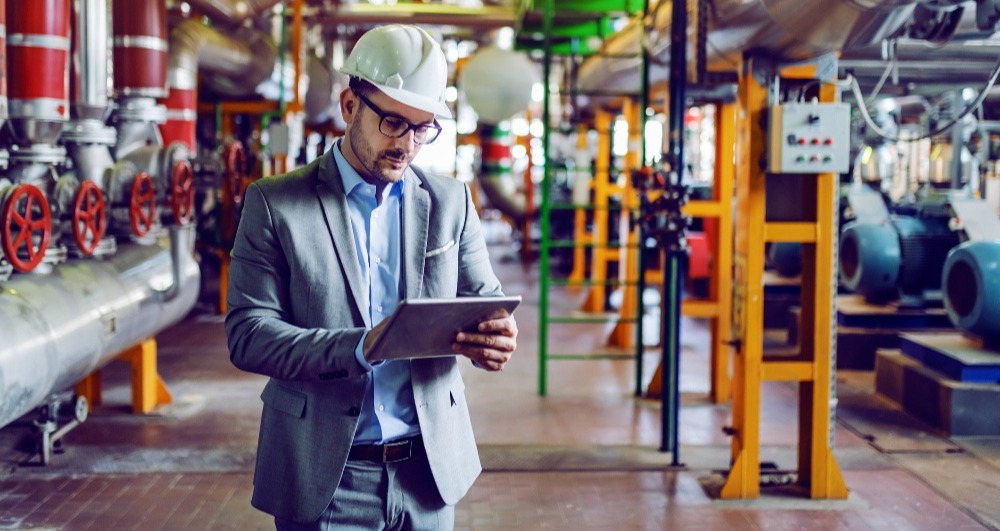 There's no room in the petroleum equipment service industry for inefficient inventory management processes. With so much time and money riding on your company's ability to manage parts and core returns, nailing down a precise inventory management strategy is an absolute must.
Fortunately, there are a few best practices your company can follow to craft a more efficient inventory management process and lift your organization's profit. Read on for four inventory management tips to help petroleum equipment service companies excel.
What problems do leaders face with inventory management for petroleum equipment services?
Petroleum equipment service leaders face challenges that those in other industries simply don't have to deal with. One major issue that you have to manage is the core returns process. Core returns represent a massive amount of money within any petroleum equipment service company, but the processes surrounding core returns can be maddening. To maximize profit, you need to know where returnable parts are, which manufacturers owe you credit, and where your dead stock is.
Additionally, you need to know where parts are, understand parts levels, and create processes that deliver the right part to the right tech at the right time. If any of these time-consuming processes aren't banging on all cylinders, it could mean money is leaking out of your company.
How can leaders improve inventory management for petroleum equipment services companies?
Not all petroleum equipment service leaders realize it, but there are a few keys to increasing inventory management efficiency. Here are the secrets to managing core returns and parts inventory:
1. Spot where you're losing money.
As you well know, your company's broken parts hold high value. Unfortunately, if you don't know exactly which parts sitting in your warehouses or in the field are returnable, your company could be losing large sums of money in potential rebates.
That's why it's important to use advanced petroleum equipment service software to identify all of the dead stock and returnable parts that are floating throughout your organization. With that information at your fingertips, you can return more core parts that may otherwise be overlooked and increase cash flow.
2. Track down where your parts are.
With so many parts flowing through your company daily, it's difficult to know where your parts are from moment to moment. However, if you don't know where parts are, it's difficult to ensure your techs have the right parts to complete a job on time.
Advanced field service software will create reports that show you exactly where parts are, who has them, and which parts are available for return credit. Ultimately, that makes it easier for your techs to reach more customers without delays.
3. Match pricing to your returns.
As a petroleum equipment service leader, you never want to force customers into a position where they're losing money. At the same time, you can't afford to underprice your services. It can be difficult to set profitable price points if you don't know exactly how much you'll be receiving back on defective parts.
You can use advanced technology to solve this pricing problem. All-in-one petroleum equipment service software will break down profit margins by manufacturer and can reveal how much you're saving on each returnable part. In turn, you can use that information to set prices that maximize your profits and keep your customers happy.
4. Automate your core returns processes.
Although your core returns processes are essential, managing this critical area of your business can be extremely time-consuming. If your teams are using multiple systems or manual processes to track core returns, your company could be losing time and money. What's worse, as your company grows and you work with more suppliers, managing core returns becomes even more cumbersome.
Software that automates the core returns process allows you to easily manage this crucial part of your business—even as your inventory needs grow. It organizes returnable parts, tracks where your refund credits are, and monitors the returns process until credits hit your accounts payable. That saves your team time and ensures you're cashing in on the credits you deserve.
Improve inventory management and grow your company.
Efficient inventory management for your petroleum equipment services company is essential if you want the company to thrive. However, it's not the only way to boost efficiency and grow. Davisware's all-in-one field service software is designed to help petroleum equipment service companies control the entire operation, examine KPIs, handle accounting, and manage inventory—all from a single platform. Schedule a demo now to see how your organization can use advanced field service software to propel growth.