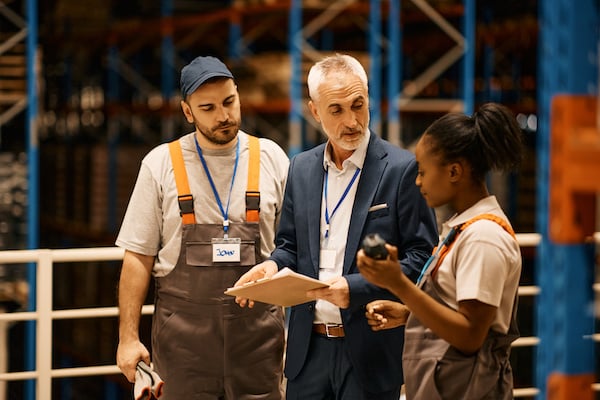 Davisware is constantly innovating and adding new enhancements to help field service management leaders improve their companies. At the 2022 Davisware User Conference, we laid out the most important updates for anyone who uses our all-in-one field service management solutions. In case you missed it, here are a few highlights from the conference:
Davisware expands its industry partnerships.
Davisware has strengthened its partnerships recently to add even more innovative features to our all-in-one field service management platforms. Here are a few partnership updates that we dug into during the 2022 User Conference:
PartsPath Integration
Davisware has teamed up with Parts Town to build a parts-focused integration: PartsPath. The Davisware-Parts Town integration is designed to simplify and streamline parts purchasing. Parts Town is known as a best-in-class original equipment manufacturer (OEM) parts distributor for the commercial food equipment service industry. The integration lets you access, order, generate an invoice for, and easily manage Parts Town parts within your GlobalEdge or Vision 2.0 software platform.
Workflow Automation
Davisware's Workflow Automation Solution funnels service requests from top facility management providers, including ServiceChannel and Corrigo, directly into your all-in-one platform. It lets you send your work order updates straight from the field to major contractor sourcing platforms automatically. It also allows you to accept or decline jobs in a few clicks. That all means you can cut down double entries, spend less time sending out service requests, and complete more jobs.
XOi Integration
The conference also highlighted the XOi-Davisware integration. With this video technology, your field techs can capture important visual information on the job. You can then use that on-site information to upskill technicians, give technicians more context for jobs, and monitor work remotely. So far, it's helped clients boost revenue per request by 24 percent, cut second truck rolls by 40 percent, and increase service request completion by 35 percent.
Davisware showcases product enhancements.
Davisware also highlighted several product enhancements that make existing platforms and features easier to use. Here are some of the product enhancements that were covered at the conference:
UI and UX Upgrades to RFS+/RFS
Davisware's Remote Field Service (RFS) and (RFS+) products underwent a full reskin to improve their user interface. The upgrade makes it easier to use these advanced tools and is designed to improve the user's experience.
GE Customer Portal
Davisware has added a customer portal to the GlobalEdge platform. This addition lets you communicate directly with your customers, review maintenance histories, and access invoices—all in a single, easy-to-use tool.
Vision 2.0
The conference also looked at the new features and uses of the Vision rebirth: Vision 2.0. Vision is our all-in-one field service management platform that's known as a best-in-class program for medium-sized businesses. This updated version of the platform takes all of the best pieces of Vision and adds a whole new set of innovations.
See Davisware solutions in action.
Want to see how Davisware's latest field service management solutions can help your company improve and grow?
Schedule a demo now for an inside look at how our platforms work.