With fall quickly approaching, it is time to start thinking about changing the temperature on your thermostat. This change should be gradual and comfortable, so it is important to take the necessary procedures to ensure it is done right.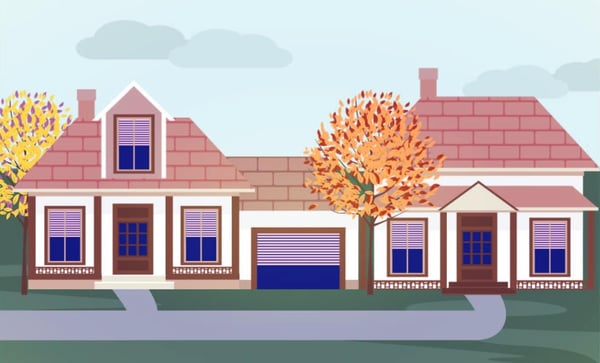 Credit: Vector Images
Following these simple tips can easily help make the change from summer's heat to autumn's cool temperatures.
Try to leave the AC at a higher temperature before turning it completely off. Windows and fans will keep air throughout the house, and use less energy for your AC in progression to shutting it off. In addition, beginning to sleep with the AC off is another gradual change to ease the transition, while saving energy costs.

Keeping the blinds closed will limit natural heat source from seeping into the house. The blinds being closed will maintain cool air throughout the house without needing to blast the AC. However, if you want to warm your house, opening the blinds will help in the beginning stages of warming the house before turning the heat on.

HVAC experts should inspect a house at least twice a year, and during the transition it is an excellent opportunity to check on the air filters and system.

It is also a great opportunity to check that your furnace is working properly and is ready for the cold weather.
Homeowners: Be mindful of the transition and follow the proper steps. If you have any questions or concerns with where to begin in the transition, give your local HVAC company a call and they'll be able to provide more adequate information.
HVAC Companies: Provide adequate information for home owners and be prepared to inspect any air filters if replacement is needed, and be ready to inspect systems in preparation for winter.
Want to learn more about how our software solutions can help you better manage your existing service agreements and increase your close rate on new contracts? Simply compete this form here or leave us a comment below!