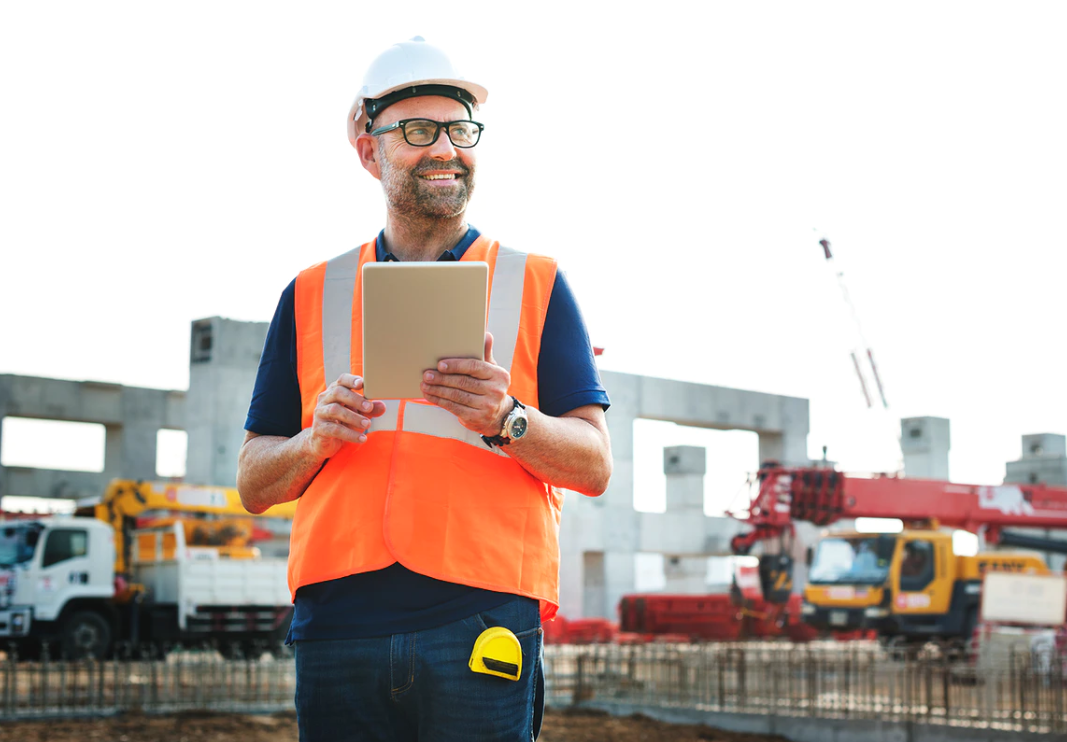 In an industry where time is money, the drive to complete more jobs faster is at an all-time high. With new mobile Field Service Software applications technicians now can access pertinent information traditionally stored at the office, at any time while they are out in the field from their phone or a tablet. Mobile Field Service Software offers many countless benefits. Below is our list of the top 5 advantages to going mobile and how you can start improving efficiency to complete more jobs in less time starting today.
The Top 5 Field Service Software Advantages to going mobile:
1. A clean, professional image. Like we have stated in the past, your technicians are a direct representation of the business name clearly displayed on the service van they drive. Sporting a sleek, modern device will give the appearance that your business and technicians are knowledgeable, experienced and current. This professional persona will also translate into the production of professional quality work. Field service software allows technicians to create an email legible estimates on custom business letterheads for customers, on the spot. Technicians will never be ill-prepared to asses a job because the resources they need are at their fingertips.
2. Better service. Better customer service begins with faster response times. Mobile access translates into faster and easier dispatching as office users create and assign jobs. Technicians with mobile capabilities now have access to this information in real-time. This eliminates the need to have technicians constantly calling into the office for further instruction or direction. Technicians now are more independent, accountable and informed throughout their day and communication becomes more fluent. With mobile devices, technicians in the field can also create jobs in the system and assign them on the fly, allowing office staff to allocate more time and attention to administrative needs.
3. Remote access to customer files. Having access to customer's work history is particularly useful to technicians who respond to calls after hours but equally as important for daily calls. Again, this feature mitigates the need to call the office so the technician can be brought up to speed on the customer's service history notes. Having prior service work history physically in front of technicians means a faster, easier, more accurate diagnosis of the problem and hopefully no callbacks for a recurring issue. Customers will be more satisfied and confident in your technician's abilities to complete a job efficiently and adequately, the first time around.
4. Picture taking abilities. Capturing an image or even a video to add to a customer's work history notes is useful for numerous reasons. One, a picture could capture a part number for example, so a technician doesn't have to write it down. Two, pictures could be used to show the customer what the problem was and how the technician fixed it or in more challenging cases, a supervisor. Three, a picture or video could easily be attached to a work order or work history for reference.
5. Greener business practices. It's no secret that field service software reduces a business's carbon footprint. "Going mobile" helps to eliminate wasteful business practices and saves you thousands on consumable costs. For instance, let's say you manage a fleet of 1,000 drivers and each week you hand deliver a 10 page excel print off for them with their schedule and workload. Over the course of a year, that's at least 520,000 sheets of wasted paper and a cost savings of about $4,000 spent on paper, alone. Consider how much more you would potentially save on ink and toner as well! Not to mention the amount of time that could be saved by not having to store or manage those thousands of sheets of paper. Simply track service order information on your field service software and it will be readily available wherever you use that software.
Adopting these capabilities and applying them to your business will award you that extra boost you need to take on 2020. More and more contractor and field service companies are going mobile because by doing so they can; significantly increase their operating efficiency's, deliver better customer experiences and ultimately run more profitable businesses.
For more weekly information, tips and insights within your industry subscribe to our blog, here!