Social Media applications like Facebook, LinkedIn, Twitter, Instagram and Pinterest make it possible and manageable to advertise and attract the right people to your business. Therefore, social media marketing is an extremely effective way to increase brand awareness, generate more business and grow your network.
Tip #1: Identify and define your end goal.
Some channels, depending on your objective or what you want to see come from your new social media accounts are better than others for delivering the results you're looking for. For example, if you want to create professional relationships with new business partners or post about employment opportunities within your company, LinkedIn is the go-to source as it is the world's largest professional network. If you're looking for something more casual or want to build a stronger rapport with your customers than Facebook is the ideal social networking service to help you accomplish these types of goals.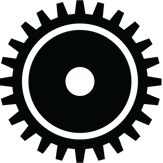 Tip #2: Monitor your industry and your competition.
Before you speak, you must listen. Listening to what your industry is saying, knowing what the 'hot' topics are and understanding your audience will ensure that when you post content, it will be useful and valued. So, before investing time in creating a Twitter account and growing a follower base, listen to what others are saying not only about your brand and your business but your competition as well for a bit of an advantage. Not sure what others are saying about you or if they're saying anything at all? Set up Google Alerts for updates on what's being said over the internet and within social networks on the topics that matter most to you. In order to find the popular posts on Instagram, look at the top of some hashtag and place pages. "You may see a section called Top Posts above Most Recent. Top posts appear on trending hashtags and places to show you some of the popular posts tagged with that hashtag or place". You can also go to your Following Tab (shown in the image below) to see what posts are popular for the accounts you follow in order to gain an understanding of what content they enjoy.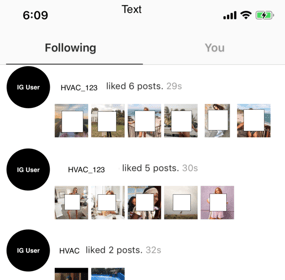 Tip #3: Have strategy.
Make sure you understand the time and effort commitment each social channel requires and what your followers will expect. With each channel, best practices guides are available that outline where, when, how often and what types of posts attract the most attention and optimize ROI. Every channel also offers the ability to post numerous types of content such as eBooks, videos, photos, open discussions,
presentations, etc. Your strategy, the types of content you post and the tone of your online voice will set the stage for branding your business. HVACRBusiness explains strategy well in their article, Don't post without a plan where they say and I quote "Is our engagement with fans worthy of being followed? Would I follow us?" … because if you don't even want to follow you, who else is going to?
Tip #4: Cross-promote content and advertise your social media profiles.
Even if you start slow with one social media account, do it well and let everyone know you're social! Advertise it on your business cards, on your website and your emails. Once you've built your presence on one platform, start another. Slowly but surely, you'll be creating and sharing lots of content across all your social channels, which will diversify your follower base and broadens your reach.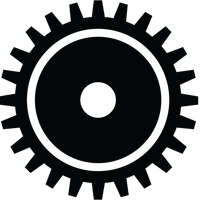 Tip #5: Optimize the channel that's best for your business.
If you're going to start out with one social media channel, know what's available to you and try it out. Optimization in this sense, means that you are doing everything you can and should be doing to understand what's attracting and engaging loyal followers and customers. For example, if your objective is to advertise services and offer incentives on Facebook but you don't have the resources to post new content every day, make sure that when you do post content, it's compelling enough to hold your followers attention. Additionally, most channels offer paid-advertising and reporting to provide insight on how effective your marketing campaigns and efforts actually are.
Tip #6: Continue to engage your followers
Always remember that engagement on social media should always mimic a relationship that gives and takes. It's always best to give more than you take, just don't forget to acknowledge others. Share your resources, thank your followers and show your appreciation and #rt (that's retweet in Twitter lingo) what's interesting. If you put in the time with people, they'll put in the time back.
To learn more tips on how to benefit your business, subscribe to our blog!