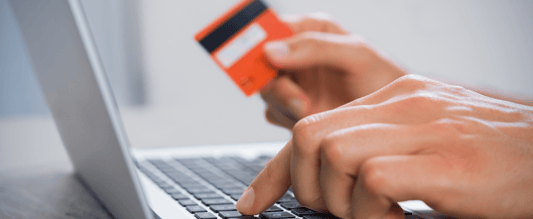 The pandemic has driven the demand for contactless payment dramatically higher in the last year, and that uptick in demand is poised to continue rising in the post-COVID-19 world. In the field service industry, the move to contactless payment isn't just a product of heightened concerns about customer and employee safety. It's also fueled by an ongoing push towards more efficient, safer, and more convenient transactions. In a flash, contactless payment has become a necessity, and that could completely upend how field service businesses approach the consumer experience, financial security, and the safety of transactions.
As a result, field service pros now face two important realities:
1. Contactless payments just went from convenient to critical.
Even before the pandemic, contactless transactions were steadily rising in popularity. Throughout the three years leading into 2020, the contactless payment industry increased by more than 50 percent. Now, COVID-19 has kicked those trends into high gear, with digital payments skyrocketing 40 percent in the last two years.
As businesses move to keep customers safe through limited physical contact, both field service pros and customers are waking up to massive advantages of contactless payment. As a result, contactless payment has suddenly transformed from a novel feature to a necessary payment method that customers expect.
2. Field service companies need to brace for this payment shift.
As contactless payment becomes the norm, it's requiring even more action on the parts of field service business owners. Here are a few concerns that field service leaders will need to consider as customers ask for more contactless options:
Security Concerns
As more and more field service companies move to offer contactless payment, your customers will likely be concerned with the security of their transactions—and rightfully so. Estimates suggest cybercrime will cost the world more than $10 trillion per year by 2025. As field service businesses inevitably provide contactless payment, it's up to company leaders to ensure transactions are safe and provide customers with the peace of mind that they can do business with them safely.
Calls for ACH Payment
As customers are waking up to the benefits of contactless payment, ACH transfers are becoming a must-have feature within the field service industry. Why? Many clients are still paying by check, but they want to start using a contactless payment option. At the same time, clients often have reservations about using payment cards. ACH presents a convenient option for those that want to move to a contactless payment system without diving into payment cards.
Growing Opportunities
Field service companies that see the link between contactless payment and new opportunities—and know how to capitalize on these advantages—will push their way ahead of the competition. However, to harness the full value of electronic payment information and contactless payment, field service businesses need to clearly see how technology and automation help to generate revenue and make getting paid faster.
Field service businesses that can adjust to challenges and maximize the advantages of contactless payment will be able to eliminate the need for paper, significantly reduce open A/R, have greater flexibility, and be able to take on more growth. Wondering how? This is the topic of our upcoming Real Talk Webinar, "Contactless Payments: From Novelty to Necessity." Join our webinar on April 20 to learn:
Why contactless payment is now essential in the field service industry

How contactless transactions are changing the industry, experiences of customers, and possibilities for field service companies

The benefits of using a range of payment options, including ACH payments, and how to use them to your advantage

How to heighten contactless payment security

And more
We hope you can join our panel of experts for this webinar from 2-3 p.m. CDT on April 20th.
Watch webinar!