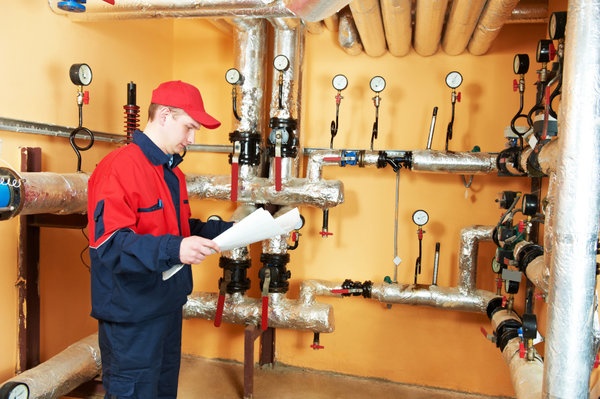 Precise job costing is foundational to any HVAC company's growth and success. The accuracy of your HVAC company's job costing affects everything from the company's profitability to forecasting for growth. Without precise job costing, you may be underpricing services, providing inaccurate estimates, or making decisions that unintentionally go beyond your budget.
In many instances, HVAC companies don't have the time or resources to nail down accurate, profitable job costing. Oftentimes, relying on multiple systems is the root cause of having inaccurate info. Fortunately, there are solutions. In this article, we examine the best ways to use HVAC software to perfect job costing, improve cost accuracy, and increase profitability.
What are the challenges plaguing HVAC job costing?
When project managers try to capture and map out accurate job costing by hand, it's nearly impossible. Worse still, even if you have some form of software to help measure job costing, if that software isn't all-in-one, there will be holes in reporting. Alarmingly, that's just the tip of the iceberg. Here's more about the most common challenges that HVAC companies run into when trying to improve job costing:
Human Error
If your company is relying on employees to manually input data, gather figures from across departments, and tally accounting figures, those efforts are susceptible to human error. As a result, errors can throw off job costing accuracy and make forecasting impossible.
Disconnected Systems
If you aren't using an all-in-one software system to monitor figures, it's easy for information to fall through the cracks. To get a full scope of costing data, you need to cover every step of your job lifecycle, from the initial order to scheduling, deployment, job completion, invoicing, and reporting.
Missing Information
Even if you're actively using a software program to track accounting and operational data, there's a good chance it's missing critical information for accurate job costing. Most systems leave out critical figures, such as work-in-progress (WIP) or net profit reports. As a result, you're left either scrambling to come up with those numbers on your own, or you have a hole in your final estimates.
How can you improve HVAC job costing accuracy and profitability?
Here are four ways to improve HVAC job costing and increase profit:
1. Track the Full Job's Lifecycle
In order to secure the most profit out of job costing, HVAC companies need access to the full cost of a job. That requires capturing both labor and operational costs throughout every stage of a job.
All-in-one field service software allows you to collect this data from every instance of a job. The best software will pull information from the moment a customer books a job to scheduling, dispatching, job completion, billing, and reporting. With that critical information mapped out clearly in one platform, it's easier to identify more accurate job costing, craft a more profitable job costing strategy, and subsequently, grow revenues.
2. Use All-in-One Software to Bring Accounting in-House
In-house accounting can dramatically improve an HVAC company's ability to monitor job costing. However, not all in-house accounting software programs will give you a full picture of the costs and expenses you need to increase profit. To improve job costing, be sure to avoid software that only tells part of the story. Here are a couple of often missed accounting figures that tend to throw off job costing:
Net profit
Most software will include gross profit figures for a job, but they don't reveal net profits. As a result, you have no direct relationship within your general ledger. This becomes a massive problem if you have a large job or need to collect down payments because those costs don't show up in your gross profit summaries. That means your income will be inaccurate, which makes it impossible to determine accurate job costing. Instead, you can pin down more accurate profit figures by adopting software that includes net profit reports.
WIP reporting
Few automated accounting software programs report on (WIP) figures. When you can't account for operational and financial WIP figures, your estimates on jobs will be thrown off.
3. Monitor Operational and Financial KPIs
Accurate job costing doesn't just rely on capturing material costs. You can also use performance and deeper financial KPIs to set up job costing that drives profit higher. Here are some HVAC KPIs to track if you want to inform a more profitable job costing strategy:
Gross and net profit
Gross margins
Sales by period
First-time fix rates
Service order counts
Service order frequency
4. Proactively Manage Service Contracts
By increasing your company's focus on service contracts, you can set up more strategic job costing. Here's how to use HVAC software to manage service contracts more efficiently and increase profit:
Identify the most profitable contracts: In order to increase job costing profitability, it's important to monitor service contracts and gauge which deals are worth pursuing. By managing service contracts within an automated system, you can drop the less profitable jobs, invest more time in the jobs that are resulting in revenue, and grow the business.


Measure contract ROI: With all-in-one software, you can organize service contracts and see the entirety of ROI that's coming from every service contract. It's also possible to track equipment, receive alerts when equipment is due for maintenance, and even monitor patterns in equipment to predict maintenance needs.
Use all-in-one software to drive profit higher.
The easiest way to measure and improve job costing is to adopt an all-in-one field service software solution. The most beneficial software will give you control over your company's processes, provide organization-wide insights, and pave the way toward scalable growth.
Ready to see how the best all-in-one HVAC software works? Schedule a Davisware demo now to see how you can perfect job costing and drive more profit for your HVAC company.