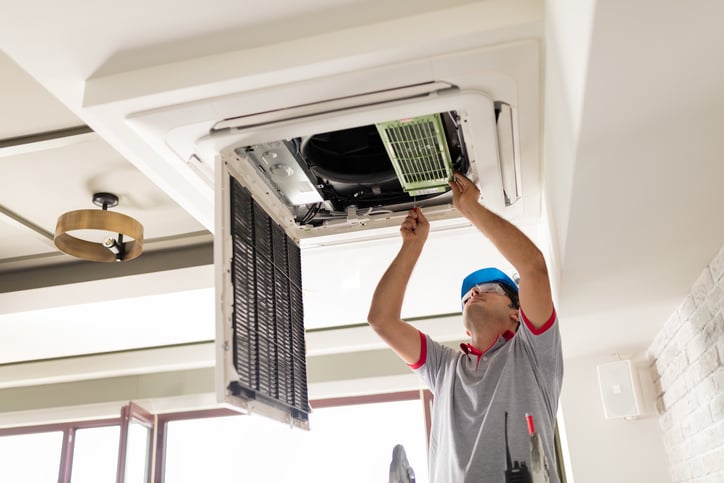 If you've been working as a service contractor for a while, you probably already realize there's a skills shortage in the industry. As the baby boomers who once fed the service contractor industry exit the field, they're expected to leave 30 million jobs unfilled.
For service contractors, bringing in the best workers of the next generation may require some adjustments. However, businesses that understand how to connect with this new crop of laborers could have a bright future. Here are our tips for attracting the next generation to the industry:
Shifting Views on College
Trends are pointing to new opportunities for savvy service contractor hirers. New generations are beginning to reroute their career paths. With U.S. student loan debt cascading in the trillions of dollars, the next generation is seeing the realities of paying for a traditional college education. At the same time, traditional college grads are running into an increasingly competitive market.
More and more, the next generation is turning to trade schools, apprenticeships, and tech schools as a path to a career, which suggests the new generation is increasingly interested in skilled labor. All of this creates new opportunities to connect with those entering the workforce.
However, with new generations come new values, motivations, and tendencies. Here's how to attract the next generation to your service contractor business:
How to Connect with the Next Generation
If you want to connect with the new workforce, start by considering what up-and-coming groups look for at work. Here are some ways to use trends to connect with the next generation:
Put Safety First
In one recent study, 77 percent of college students said feeling safe is a top consideration in a work environment. That means businesses should focus on building safe workspaces and assuring incomers of thorough safety procedures. You can also help newcomers feel self-assured by giving them ongoing support and the resources to be successful on the job.
Flash the Cash
According to research by Barna, 65 percent of Gen Z members say they want to reach financial independence by age 30. However, there are ways beyond upping salaries to help them reach their financial goals. If they're new to the workforce, consider giving them financial guidance or advice. Show candidates how they can move up in your company, how to leverage the money they'll be making, or how their current position can lead to even better opportunities in the future.
Provide Benefits Beyond a Paycheck
Although the next generation wants financial independence, one Ernst & Young survey found only 15 percent of Gen Z interns prefer a higher salary over job satisfaction. That means it's important to give them chances to connect with the job on a deeper level.
One way to develop that connection is to promote a safe and trusting environment. When possible, give them chances to make a social impact or contribute to the community. Additionally, you can show them how the business is making a difference in customers' lives by sharing positive results.
How to Reach the Next Generation as a Service Contractor
In order to connect with the next generation, you'll need to attract new candidates to your business. Wondering how you can reach members of this new generation?
Start by meeting them where they are: online. According to IBM, 74 percent of Gen Z members spend their free time online, which makes it important for you to build out social media profiles, clean up your website, and optimize online reviews.
It's also important to gain their trust by showing your business is socially responsible and trustworthy. One powerful way to develop trust with candidates right away is by tapping into the people they trust. That means positive word of mouth. Encourage employees to refer candidates, and offer incentives such as referral perks to motivate current staff members to recruit within their networks.
Organize and Manage Your Workforce
Once you bring in the next generation of workers, they'll want an efficient, organized workplace. That means you should be tapping into new technology that makes work better for the whole workforce.
Not sure how to find technological solutions to satisfy the next generation of workers? We can help. Go here to see how Davisware can help streamline processes and meet the tech needs of the next generation.