Any company requires a balance of different personality types in order to be successful. Team building is important within any work environment because it helps employees understand one another better, identify each other's strengths and weaknesses, and learn about their interests outside of work. So, how can service businesses like yours identify these traits in their employees and practice team building?
One way is with personality assessments. These types of assessments are used to identify personality types by interpreting measures of certain traits conducted by the test for administrative use. Knowing this information is helpful to management when trying to learn more about how employees with different personalities can relate to one another. Once the results are determined, the information provided by the test prepares a general structure for their behavior. For Example, if you have an individual on your sales team who isn't performing to standards, by looking at his/her assessment you are able to assess the underlying reason for the under-performance.
One well-known and widely used personality assessment, that we actually use for all our employees here at Davisware, is the DISC test. DISC is an acronym and it stands for Dominance (D), Influence (I), Steadiness (S), and Conscientiousness. When someone completes a DISC assessment, the results convey to you that individuals natural communication and personality style versus their adapted one to their current job or environment. The results are then easily interrupted and helpful for your management team to help build team-building exercises for your organization that would better communication among the individuals of your team or business.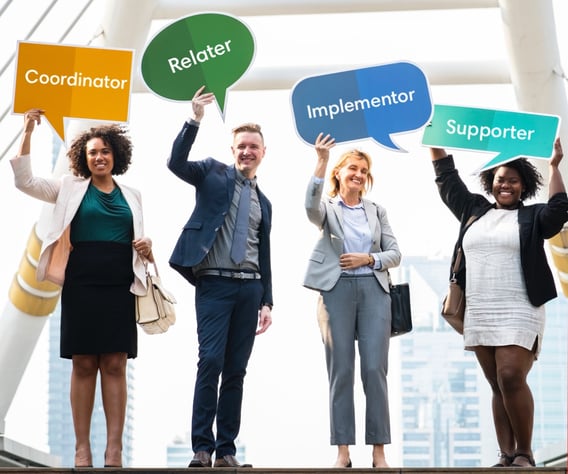 The results will also tell you if you have employees in a role that is not best suited for their personality, if they're not adapting well to their environment, don't possess the required skills to be effective, or are simply lazy. Regardless of the outcome, you now have actionable results you can work with or change!
Some examples of the benefits DISC can provide are: Recap of the benefits of the DISC assessment include:
Business owners gain knowledge of action items that help his/her team improve company business

You can evaluate your team and play up certain employees strengths and take time to address the areas that need improvement

Employees and employers can better understand their co-workers by creating awareness of all the different work ethics and industry strengths within the work environment

Lastly, you can gain a general sense of potential hires and how they might work with your team
Once you and your team have taken your DISC assessment, build off the profiles it has created for you. For example, have your employees choose a trait they would like to develop further and create a strategy to achieve that goal. Take advantage of the insight these tests provide to bring your company to the next level!
Interested in taking a personality assessment? Click Here to take the DISC Personality Assessment Test for free and be sure to share it with your team!
For more insightful tips like this, subscribe to our blog here.