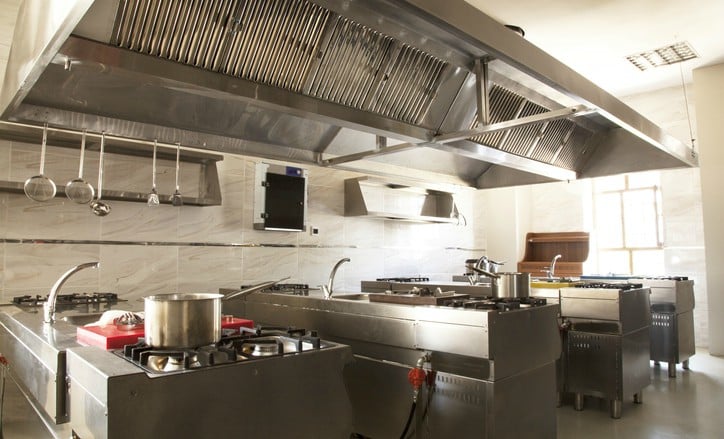 Effective foodservice management is the engine fueling any successful commercial food equipment service company. The easier it is to handle parts distribution, track parts sales, gauge inventory needs, control service contracts, and land faster repairs, the faster you'll grow.
Unfortunately, most field service software providers on the market only let you have control over a select few of these important functions. That's where Davisware's all-in-one field service management software, and its Parts Town partnership, is different. In this article, we dive into the four most important systems included in all-in-one software that are built to improve foodservice management and enhance commercial food equipment service operations.
Foodservice Management Systems Built to Enhance Operations
If you want to improve foodservice management with software, the first step is identifying what systems will deliver the most value to your company. Here are a few important all-in-one field service software features that streamline foodservice management and drive more business:
1. Real-Time Parts Management and Distribution
Parts drive business across the board in the commercial food equipment service industry. Parts management and distribution can affect everything from costs and job efficiency to overall customer satisfaction.
It's why parts, sales, management, and distribution are a key focus areas built into Davisware's software for commercial food equipment service companies. Through our partnership with Parts Town and Davisware's PartsPath tool, our users can access and purchase Parts Town's OEM parts inventory in real time—and parts prices are updated live. At the same time, all-in-one software makes it easy to manage purchase orders and communicate any updates about the status of orders.
Ultimately, with more control over parts, your team can increase efficiency, produce more first-time fixes, and spend time repairing more equipment.
2. Live Scheduling and Service Dispatching
In the commercial food equipment service industry, the smoother scheduling and dispatching operates, the more customers you reach—and the more business you can secure. All-in-one field service software increases your scheduling and service dispatching capabilities in a few important ways:
More transparency: Advanced all-in-one software gives schedulers and dispatchers live updates and insights into what's going on in the field. That makes it possible to schedule jobs more efficiently and reach more customers.


More flexibility: Scheduling and dispatching systems let users shift times quickly and easily relay updates to field techs. That means the company is more flexible, able to adjust quickly to changes, and free from disruptions.


More precise dispatching: Advanced systems will let schedulers and dispatchers match field techs to jobs based on key factors, such as location, certifications, skill sets, or parts quantities on hand. That makes it easier to deploy the right tech with the right part to the right job at the right time—a combination that can

drive first-time fix rates higher.
3. Field Tech Mobile App
To succeed in the commercial food equipment service industry, service techs need to deliver fast fixes that customers appreciate. Field tech mobile apps make it easier for techs to complete jobs in one go. This technology provides 24-hour access to a customer's equipment and service history, and job details.
Additionally, field techs can create estimates, send invoices, and submit purchase orders straight from the field. This all streamlines work for the entire company and makes it easier for field techs to complete more jobs with a higher success rate.
4. Secure Electronic Payments
Foodservice is a fast-paced industry where every second counts. The faster you can get customers up and running again, the more you increase satisfaction. At the same time, cutting out inefficient tasks frees up your techs for more work. That's why contactless payment processing systems are must-haves for better foodservice equipment operations.
With contactless payment processing, you can store cards, set reminders to collect payment from customers with service agreements, easily set up recurring ACH payments for processing, and more. That all can lead to more efficient processes, more fluent customer and service order management, and happier customers.
See How All-in-One Software Can Improve Your Commercial Foodservice Business
Commercial food equipment service businesses gain a massive edge by streamlining and improving their day-to-day operations, and an all-in-one software makes it easier to deliver excellent service,and improve first-time fix rates.
Davisware's all-in-one software eliminates the need to operate multiple point solutions by providing a single source of truth across the organization. All-in-one software connects the field, office, and the warehouse in real time—unlocking organization-wide efficiencies and optimizing real-time business outcomes. Schedule a demo now for a detailed look at how Davisware's field service management software can help you exceed your company's goals.