December is upon us and with a new year comes time to set new goals and expectations. While you're evaluating annual performances and value to your company, you can identify where certain improvements can be made. According to SUCCESS magazine, 4 Tips for Setting Powerful Goals are to evaluate and reflect, define your dreams and goals, make your goals S.M.A.R.T. and have accountability. S.M.A.R.T. stands for specific, measurable, achievable, relevant, and time-based. Which, is important to reference when creating new goals. When determining goals for electrical, plumbing, HVAC, and garage door service technicians, keep them categorized in groups. Groups such as job goals, project goals, professional development goals and performance goals will help you stay organized as you begin your implementation strategy Now, let's take a look at some key tips to consider while setting field service technician goals, and discover how our software solutions here at Davisware can help your company accomplish all goals for 2019!
1. Choose Important Performance Indicators- Relevant to Your Company
Think about what key performance indicators (KPI's) are measured most within your company. Your business may focus heavily on maintenance contract sign-ups, while a competitor of yours may measure by the total number of jobs completed. Once you have determined which key performance indicators you will set for your employees you should now consider the overall organizational goals you want to achieve. For example, say your goal is reducing your service all time by 2-3 percent, an important KPI would be how efficiently your technicians work.
2. Determine A Few Technical Objects That Are Strictly Job-Based
We have voiced in previous blogs how important your field service technicians are to your business. Their ability to successfully complete technical tasks is what keeps your business going. This is why when setting goals for your team, your goals should be inclusive to all techs that help run the company that is reflective on their job description and training. For example, if you are a garage door technician a technical objective could be your ability to replace and/or repair an object and then test it for functionality. You want to make sure you select the appropriate technical objects so your tech will be continuously working to improve their skills for the new year.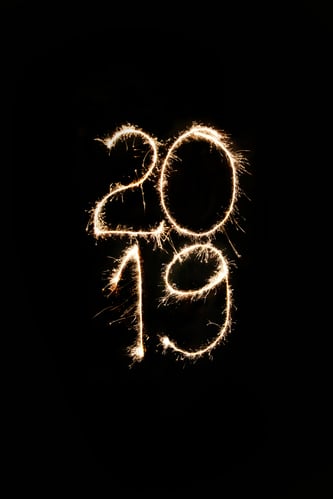 3. Strategize Objectives On How You Can Improve Customer Service
Your field texts are the face of your company and when sending an employee that represents your business, you want to make sure they are on their A game! Some customer service objectives that are impactful to practice and measure are handling customer complaints and establishing a good reputation with customers. For example, if you own a plumbing business you do not want your technician to be one who leaves a mess in a customer's home or refuses to relate to the customer by explaining a problem in a way they can understand.
4. Develop Some Work Ethic Objectives
Begin developing a set of work ethic objectives for all of your field service techs. Even if your company excels at technical skills, being unorganized or tardy will drag you down. Work ethic objectives are beneficial because they help you identify ways to evaluate each potential employee that you interview to see if they fit in with the standards and culture of your company.


Although these key performance indicators differ with each industry, they are the glue to holding all of your goals together so you can remain focused and driven. The following tips serve as the most direct tool for creating successful company goals to ensure that you are more successful in the new year.