If you are an HVAC professional, then you're probably familiar with regulating airflow issues. Whether it be leaky air ducts, a clogged air conditioner coil or just lack of return air; these air upgrades are what lower the total static pressures to improve a fan's airflow. But, how do you know if there is a problem with the airflow, to begin with? A way to determine what air upgrades are necessary for your costumers is by conducting a static pressure test. This test is used to uncover hidden problems that other technicians might have missed. But, before performing any kind of test, you must collect certain information from both the indoor and outdoor equipment that you are working with.
Such as:
Equipment type and location
Indoor model numbers
Fan speed settings
Maximum rated TESP
Outdoor model number
Outdoor unit tonnage
Record all this information and grab yourself a pressure testing kit.
When selecting a testing kit you'll want to make sure it has the following items included:
Manometer (analog or digital)
Static pressure tips and tubing (neoprene or silicone)
3/8-inch test port plugs
Small drill/impact gun with a unibit and 3/8-inch drill bit with a sheath/stop; and
Thin screwdriver for cleaning out internal duct insulation
Now you are ready to go!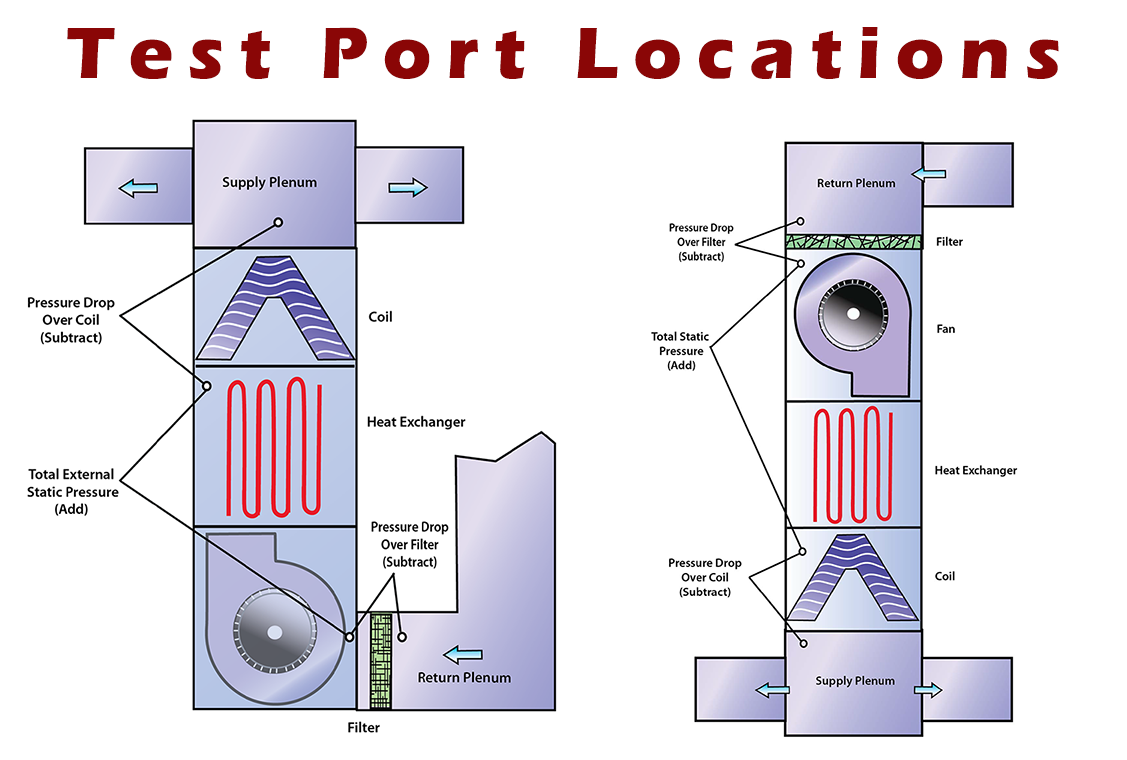 The purpose of the static pressure testing is to identify the overall condition of the duct and which side of the system is the most restrictive. The National Comfort Institute (NCI) has created pressure budgets that include the duct's maximum-rated TESP. This serves as a baseline value for you to reference. In order to identify all the potential air upgrade opportunities, there are four pressure readings you will need to take. These pressure readings you'll record to compare are TESP, the filter and coil pressure drop, and the supply/return duct pressures. The measurements you gather will assist you in identifying the restrictions in the duct system and you will then compare the recorded pressures that go beyond the limits of its corresponding pressure budget. Keep in mind that when you reduce the return ducts and air filter pressure, the supply duct and coil pressure naturally rise. This is because of the increase in equipment airflow.
Davisware Tip: Consider adding fan airflow to your readings in order to gain a better understanding of how the system responds.
As you begin to test the static pressure on client's systems more and more, you'll discover plenty of frameworks that gravely require air updates. It is useful for you to master a professional approach to monitor them and catch up with the client as you add this expertise to your critical thinking capacities. After all, it is all about improving the customer experience!
For more useful tips, subscribe to our blog: http://info.intacinternational.com/subscribe-davisware-blog