In the HVAC industry, there is always an appetite for new customers and jobs. Acquiring quality leads can be difficult for a company for many reasons. Such as, not getting in front of ideal customers, having a weak online presence or not having one at all, not offering the right services to the needs of ideal customers, or not offering competitive prices for their services. For your benefit, listed below are some useful tips to get more quality leads for your HVAC business.

Developing an Online strategy - Develop leads online through creating a social media presence that identifies with the type of consumers you're trying to reach. When creating content for your target audience, make sure you have an exceptional balance between promotional and informational posts to become a useful resource to your customers. Try providing various tips and information about the HVAC industry that your visitors will find useful. Designing a website that's optimized for lead generation is also extremely beneficial for your online strategy. For example, having a correct and updated SEO will make your website is easy to find, navigate and understand. By your site having easy accessibility your company's online exposure will increase. If your SEO is poor, your site will be harder to find and you will miss out on potential leads. For tips on what SEO mistakes to avoid during a website redesign, click here!
Networking at Local & National Trade Shows- A popular way to find yourself face to face with a potential customer is through networking. Find out what organizations hold events or conferences annually for your industry and get involved! For example, the ACCA is the national trade association for HVACR contracting businesses. They organize several events that serve as great exposure for businesses. By participating in these events, you can network with other companies within your industry, share your knowledge and provide some helpful tips.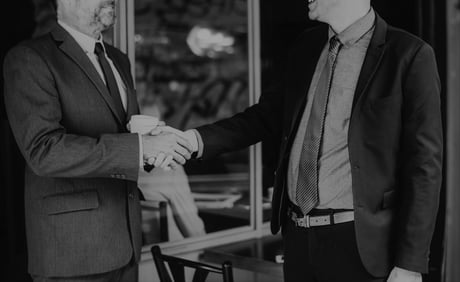 Marketing Online- Having lower prices through different promotions can help you outbid the competition. For example, flat rate pricing allows you to offer lower and better prices on your services and equipment that you sell customers. It is also important to utilize software. Get a central CRM so you can track leads, email market to existing customers and implement flat rate pricing. This way you can see if you're losing to your competition or losing revenue through ads, promos, direct mail flyers, and more. Make sure you have a good balance between promotional and informative content as well. By having a consistent yet informative social media presence, you're giving your company credibility within its industry and boosting your placement in search engine results. After all, you want consumers to spend more time on your page to gain knowledge of your business.
There are millions of potential prospects out there for HVAC companies. Now, you have all the resources necessary to win them over! Apply these tips to your marketing strategy and watch as you direct more traffic to your company than ever before!
For more useful tips on how to manage your business, subscribe to our blog here!