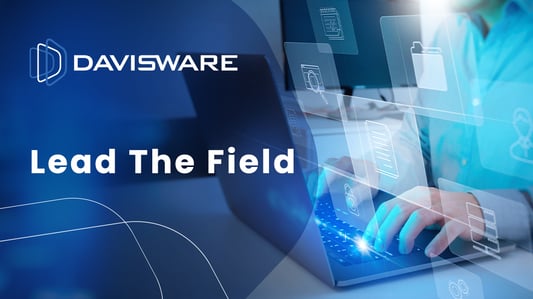 Davisware has a new look!
Today, Davisware introduced its new brand and launched a whole new website. It's an exciting time for our company! Our refreshed brand has a more modern look that better reflects who we are today, while nodding to our legacy. Our new website aims to provide a more user-friendly experience with easier access to tools, resources and relevant industry information to support our customers and help their businesses grow.
Over the past 35 years we've made significant inroads within the core industries we serve. We've expanded our footprint and refined our technology to address the specific needs of each industry. But evolution doesn't stop there. We're keeping pace with the changes and evolving as a company too.
For the Trades by the Trades
Davisware planted its roots in the commercial HVAC industry back in 1988. Since that time, we've honed our technology and capitalized on the extensive expertise of our team to develop solutions that are purpose-built for our core industries. With over 65% of our employees coming from the commercial service industries, that knowledge has helped strengthen our company's position within commercial food equipment, petroleum equipment, overhead garage doors, and mechanical industries.
Our company has grown from a handful of employees to nearly 200 around the globe. Today, there are more than 10,000 field technicians using our software. And most recently, we've been recognized as a Top Food Service Management Solutions Provider by Food & Beverage Technology Review and as a Top 10 HVAC Solution Provider by Construction Tech Review.
Eyes on the Future
As we move forward, our focus is on improving service and solutions to help our customers succeed. To do that:
We've introduced new products and implemented new quality controls.

We're expanding our network of industry experts whose backgrounds mirror that of our customers. They understand the business.

We've opened our solutions to integrate with several 3rd party applications.

We're increasing the speed of innovation to keep pace with the changing needs of our customers.
The rebranding efforts, including a new logo, new website, and marketing materials, will elevate brand awareness to attract potential customers, as well as reinforce our reputation in our core markets. Our brand represents our company's strong commitment to bringing an innovative, results-driven spirit into every interaction we have with our customers.
Davisware is leading the field so our customers can lead theirs!