Technology is often difficult to keep up with because it is constantly evolving. Obtaining these new electronic breakthroughs have become a necessity for companies to be profitable. By utilizing top-notch equipment, the overall service experience a customer receives is improved. U.S. companies lose more than $62 billion annually due to poor customer service. Take a look at your service technology, are your outdated devices driving your customers into the arms of competitors?
Check out the top 3 negative experiences customers deal with due to outdated technology below: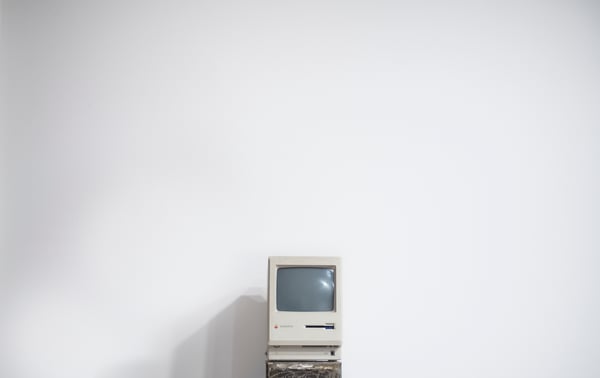 1. Slow Response Times
One of the key attributes of good customer service in a company is having a fast response time. In other words, a fast response generates higher revenue. Not having a reliable system to direct employees to job locations, can result in the inability to find a customer's address. Being tardy is both unprofessional and unreliable. Your customers do not want to be stuck at home or work waiting for your GPS to reroute 20+ times!
2. Unreliable Record-Keeping
When in front of a customer, it is important to have all records and notes easily accessible. This way field techs have a better understanding of the issue at hand. Being prepared shows that you are up to date and educated about the job. If your field techs scribble down notes on paper that are scattered in multiple notebooks, records are not as easy to find. Customers will take notice if a technician shows up with wrinkled paperwork or if they continuously return to their truck to provide homeowners additional information.
3. Misdiagnosis Resulting in Multiple Visits
Have you ever solved a problem for a customer only to find out that the issue isn't resolved? Mistakes do happen but repeat visits to repair the same problem are often a costly and time-consuming inconvenience. A survey by New Voice Media states that, After one negative experience, 51% of customers will never do business with that company again." Many of the top HVAC companies work with the top electronic diagnostic tools. This way, they can provide quick and accurate problem-solving to customers.
Don't let outdated technology cost you your customers. Make sure you have the best business management software to support your updated technology. With the help of Wintac, your customers will always receive excellent customer service:
Allow us to be your primary destination for all your software needs: Click here to view a personalized presentation of all the features Wintac has to offer!