Managing a business can be time consuming and exhausting. With limited time, resources and a tight budget, coming up with a social media plan and creating content seems impossible. However, it doesn't have to be.Facebook, for example, can be an incredibly useful and cost-effective way to overcome some common business challenges. The 5 benefits listed below are ways Facebook can help improve your small field service business that can lead to increased sales and profits for your business.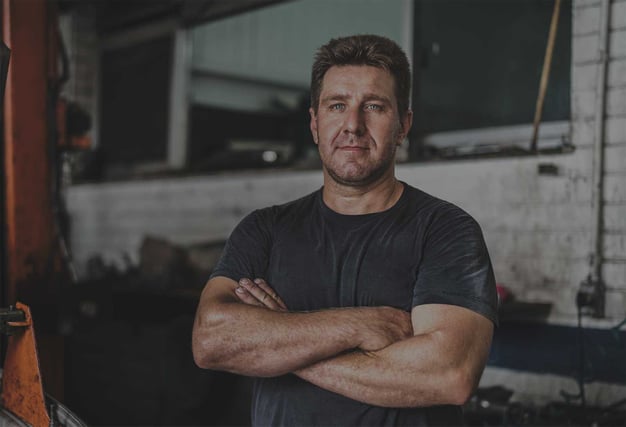 1. Budget-friendly marketing
Signing up for a Facebook account is FREE so, create a Facebook page for your business here and let people find you. You'll quickly be discovered by friends, other local businesses, current customers, new customers and those that matter most to your business.
You can increase your business's profile on Facebook by encouraging existing and potential customers to click the 'Like' button on your Facebook page. Once they like your page, your customers will receive your updates on their wall, where their friends will also see them. This helps to build awareness of your business and to associate your friends with your brand. Customers can also post positive messages about your products or services, shared on their walls for all their friends to see.
2. Run promotions on Facebook
Facebook provides your business with a platform for sharing information and your followers are facilitators that help in distributing that information such as Targeted advertising. Facebook can analyze all the information that millions of users enter into their profiles. As the owner of a business page, you can choose to pay to use this information to advertise to a specific group. For example, an outdoor store could use Facebook to calculate how many men over a certain age in a certain city have listed 'fishing' as an interest. Then they could develop an ad for new fishing lures and pay for it to appear only on the pages of those people. (Ads appear on the right-hand side pages on Facebook.)

Once you've got some likes, your page will become a hub for news, announcements, and promotions where your audience will like and share your offers with their friends and followers. With the right messaging, people will come knocking on your door to redeem your services.

Facebook Places also allows users to 'check in' on mobile devices at a place so that their friends can see their location on Facebook. Facebook Places also identifies popular places close to where a user checks in. Your Business can use Facebook Places so that when a user checks in to a neighborhood, street or business, they can receive a list of nearby businesses that are offering certain deals such as, discounts, freebies, and even loyalty rewards.

3. Marketing on your time
Nothing is more discouraging than sending out a message that falls on deaf ears. Fortunately, with Facebook, you'll be engaging with others that actively visit your page. When someone likes, comments, posts or messages you on Facebook, you'll receive instant notifications of the activity, which means that you'll have control and an opportunity to respond back. For this reason, many small businesses these days allow reviews on their pages and use Facebook to provide better customer service.
4. Monitoring Competitors
Creating a page for your business means you'll be able to monitor what your competition is up to on their Facebook page. Like you, they'll be using their page for announcements, news, promotions, etc. Now, we're not saying that this should consume you but keeping an eye on your direct competition will give you some insights on their goals, future plans, services, how they're doing and what types of reviews they get.

5. Find out more about your common customers
Facebook provides business page users with data detailing the insights of your page so you can optimize Facebook marketing efforts. Understanding your customers and the types of posts that interest them is one of the most important things you can be monitoring to make sure you are successful on Facebook. With page insights, you'll gain access to information about who's connected to you and how they're responding.

You can use Facebook to 'talk' to existing and potential customers by posting and receiving messages. But don't use Facebook to aggressively promote your products or services. You'll have much greater success if you share information related to your business that is useful or interesting to other users. This increases your credibility and promotes your business by building long-term relationships with other users.

Your Company Facebook page is a place where you can publicize your business name, address and contact details, and briefly describe your products and services. You can also talk about your staff, history, or any other aspect of your business that is likely to attract other Facebook users and create interest in what you do. Utilize these handy benefits to get the most out of your Facebook page, today!
To learn more about how to benefit your business, click here