If your goal is to be more profitable this year, then you have come to the right place! It all starts with how smart your proposals are, in relation to your competitors. In such a competitive marketplace, it's important that you're on top of your game when it comes to pricing your jobs. Mistakes on your proposals could result in lost revenue, making it imperative that the proposal generation is taken seriously.
So, the next time you kind yourself creating proposals for new clients, consider the following 4 steps to ensure that you are pricing wisely.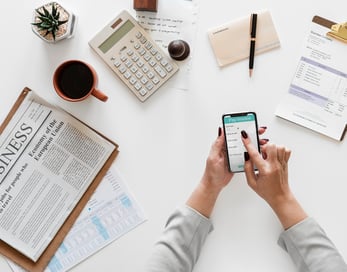 1. Consider the Cost of Your Parts
A comprehensive understanding of the parts that are going to be needed for the job is essential to pricing your HVAC proposal. When it comes to some of the smaller parts such as an assortment of fittings, screws, and strapping, you may already be stocking them in-house from your supplier. Don't forget to include a price on those smaller parts that you may have in stock or in your technicians' trucks.
Are You Pricing Your HVAC Proposals Appropriately?
Once a job is sized and you establish what size unit it requires, include that cost. If you're utilizing software to generate the proposal, dropping these numbers should be quick and easy with your potential costs already built in, saving you time.
2. Consider Your Labor
Knowing how many technicians will be required for any job is an important part of the equation, as is knowing how long it will take them to complete the work. Perfectly calculating these numbers is something that comes with experience in the field. You should have a good sense of what will be required in terms of man-hours on a job. Keeping track of your labor data over time will help you correctly price your numbers.
3. Account for Potential Obstacles
While there are always obstacles that can pop up during a job, experience often gives you a good sense of the complexity of the job ahead of you. It's important to have a good understanding of what's involved, including the unknown, so that you can price appropriately.

For example, consider the customer who currently owns an existing heating and cooling system that is not performing well on the second floor. This is a common issue, but the solution may not be as simple as adding a bigger unit. Oftentimes it requires going into the walls or guts of the home and changing or re-routing duct-work. This job is going to be much more complex than one that doesn't require any demolition work. Failing to account for job obstacles is a surefire way to lose profitability.
4. Include Your Add-Ons
Finally, if you intend to offer preventative maintenance services, whether that be a service contract or just an annual check-up, you should include those costs in the proposal. This is often an enticing upsell if you offer an incentive. Consider discounts for customers who sign up for preventative maintenance at the time that they accept the proposal.
As you weigh these four key steps to pricing your proposals, you can determine whether you're going to be using flat-rate pricing or not. Flat-rate pricing can be enticing to the customer and can help you land a job. However, if you don't know your numbers or you overlook something, your profitability can take a serious hit.

When it comes to successful proposals, utilizing software can go a long way in helping you through the process. Experience and understanding coupled with the assistance of a strong software program will make your proposals the best they can be.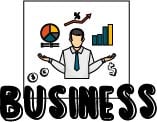 Subscribe to our blog to receive weekly tips and insights for your industry, here!
For more information about our products call 847.426.6000