With all the information that is out there for field techs, it can be hard to retain all that info without some extra assistance. With the help of technology and your smartphone or tablet, you can now have HVAC tools and all other helpful information at your fingertips. In this article, the applications listed below can help you diagnose a problem and find the right solution that is both quick and accurate.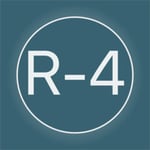 Built for HVAC service techs specifically, use this app for the best way to determine how to begin diagnosis or determine the proper refrigerant charge.
Features of this app include:
Superheat for fixed capillary or Subcooling for TXV/EXV systems
Calculates targeted vs. actual Subcooling
Over 100 refrigerants including newer azeotropic blends
Airflow / Delta-T / TEET Calculation
Email System Status Report
And more!
$9.99 on Google Play and the App Store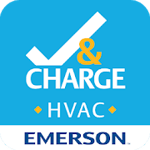 The HVAC Check & Charge app provides an instant on-site mobile refrigerant charge calculator for HVACR applications. The app allows contractors to easily calculate correct system refrigerant charge for R-22 or R-410A, R-32, R-407C, and R-134a. It's solid, easy to use, and free!
Features of this app include:
Superheat Calculator (non TXV)
Subcooling Calculator (TXV)
Airflow Calculator
FREE on Google Play and the App Store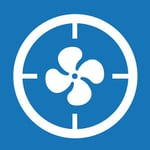 The updated HVAC Equipment Locator is a revolutionary Apple iPhone and iPad application that lets you track, share, and customize your equipment nameplate and maintenance data.
Features of this app include:
Track all your equipment location, nameplate, and maintenance data along with photos and spec sheets
Share all this data with other authorized users
Customize the app input screens so you can store and view the exact data about building, equipment, or maintenance events. Perfect for performing commissioning and other specialized activities and more!
FREE on Google Play and the App Store

This multi-converter is a fully featured unit converter and calculator that offers various unit conversions on your Android mobile device.
Features of this app include:
Easy to use Interface
More than 90 categories with more than 1200 Units.
Full Feature Editor
User Is able to Create Favorite Conversions for later quick use
Supported Languages (English, Greek, Spanish, French, Italian, Russian)
Free on Google Play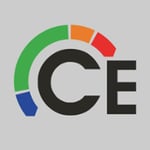 This app is very useful for those HVAC technicians who service, sel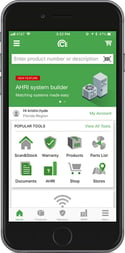 l, or install Carrier products. With this app, techs will be able to locate prices in real time so that quotes are accurate and made quickly. In addition to obtaining Carrier Enterprise store information such as telephone numbers, locations, and hours of operation, the app also provides notifications of special offers and promotions from Carrier.
FREE on Google Play and the App Store
While we understand that not all these apps will be helpful, relevant or useful to all, we hope that we have been able to point you in the right direction and help you find the best HVAC apps for your unique needs, budget, and experience level.
If you're ever in the market for HVAC business management software, please feel free to check out our industry-leading solutions, designed to help you streamline, manage and scale your business at www.davisware.com.
Subscribe to our blog to receive weekly tips and insights for your industry, here!